Performance Trends of 2023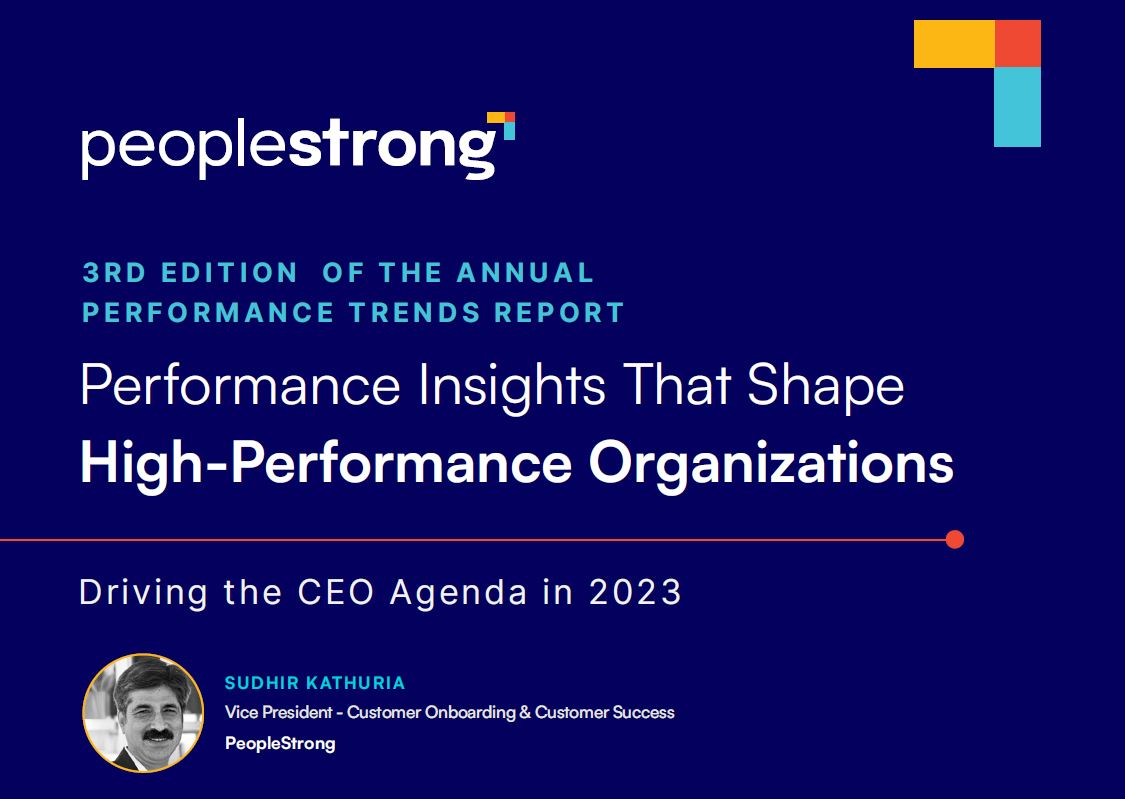 Currently in its third edition, this highly read "Performance Research Insights" e-book brings back the focus on continuous performance management and how it is powering incredible changes in the employee-employer dynamics.
The first edition of this study 'Performance in the New World of Work' focused on the creation of an employee-centric performance model by analyzing relevant trends, challenges, and expert insights.
The second edition provided a detailed analysis of agile performance management and how it is powering a shift towards continuous changes and focus on outcomes.
The trends shared in the third edition are based on an in-depth analysis of over 150,000 users from more than 500 enterprises across Asia.
Key Takeaways from the e-book –
Strategies, initiatives, and innovative approaches that CHROs are implementing to create a thriving and high-performance workforce.
Why organizations are increasingly transparently linking employee's goals to CEO's priorities
The reason behind organizations adapting goal-setting frameworks that allow qualitative and quantitative performance evaluations
The significance of creating collaborative goals that focus on team's performance
Learn how companies are increasingly adopting continuous feedback loop to replace yearly performance reviews
How to build capability for a future-ready workforce and use it to retain top talent
This study helps gauge the current state of performance management processes across the top enterprises and also understand the emerging future trends.
Want to read more, fill the form and download the e-book
Thoughts, insights, and more…