Trusted by Top Enterprises across Asia Pacific
Talent is your biggest superpower that drives your growth and
momentum
We help your HR team(s) simplify worklife and help you create a future-ready talent workforce. Our #HRTech 4.0 platform solves complex HR problems at scale throughout the employee life cycle.
A data-driven approach to talent development
Identify, assess, and develop your people better and faster
Run skill assessment anytime during the year
Empower employees and managers to understand skill-gaps and enhance capability
Enable employees to visualise their career growth path
Reduce top talent attrition by engaging them in high-potential programmes
Scalable and Agile Architecture
Enterprise-grade Security
Mobile-first Employee Experience
Proven Implementation Methodology
AI and ML led Innovations
Experience the Power of
One
1 Talent
Acquisition
2 Talent
Management
1 Talent
Acquisition
AI-powered, Intelligent and Scalable Recruitment platform that helps you become a Talent magnet.
Create, Publish, and Manage positions effortlessly.
Attract and Track applicants all in one place
Go paperless and onboard employees digitally
2 Talent
Management
Comprehensive, Al-powered Talent Management platform to Recruit, Engage, Mentor and Retain your future ready workforce.
Build Personalised Learning paths, driven by AI and ML
Enable Continuous Performance Review and 360 rating
Gain a dynamic, highly visual Talent Dashboard for insights
Meet the future of Talent Management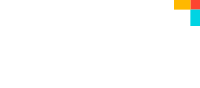 superapp to manage people, processes and EX. talent focused enterprise.
ACKNOWLEDGED BY INDUSTRY EXPERTS AND CUSTOMERS
Asia Pacific's Most Preferred HR Tech Platform

Gartner 'Voice of the Customer' Report 2022

Software Suggest Customer Choice Award
HR Vendors of the Year 2022
Most Trusted ATS Software Award

HR Vendors of the Year 2021

HR Vendors of the Year 2020

Best AI Recruitment Tool

Best Applicant Tracking Software

Best Digital Learning Provider

Best Employee Engagement Software

Best HR Management System (Enterprise)
Meet our team
Kiran Kumar
Founding Member & Chief Strategy Officer, PeopleStrong
As the Chief Strategy Officer, Kiran leads PeopleStrong's expansion in high-growth markets ensuring profitable growth in alignment with the company's business strategy.
Pip Youngman
Advisory Chair, ANZ
Previously the Founder and CEO of Pivot Software, Pip is our Advisory Chair. As a long-time member of the HR Technology community in Australia and New Zealand, she is fronting the PeopleStrong entry to the ANZ market. An entrepreneur at heart, technology is her "go-to" for solving the logical and repetitive tasks, leaving us with the more interesting or creative problems to solve.
Kristy Lane
Regional Solutions Director, ANZ
Experienced HR professional with a passion for using HR Technology and People Metrics to support the new world of work. Allowing organisations to deliver on their people strategy she with her 15+years of experience has been part of many large scale implementations for cloud applications, providing HR teams with efficiency gains.
Get fresh insights on people strategy, data, and HR tech
Unveiling the future of HR Tech
Get Onboard.
Get
Empowered.
#WeArePeopleStrong. We work in a high energy workspace which enables our people to be the best they can be. Striving to bring joy, energy, and meaning to work, we go above and beyond to ensure that the New Code of Work reaches every worker across the globe.