A Case for Upgrading Your Legacy HR Tech Stack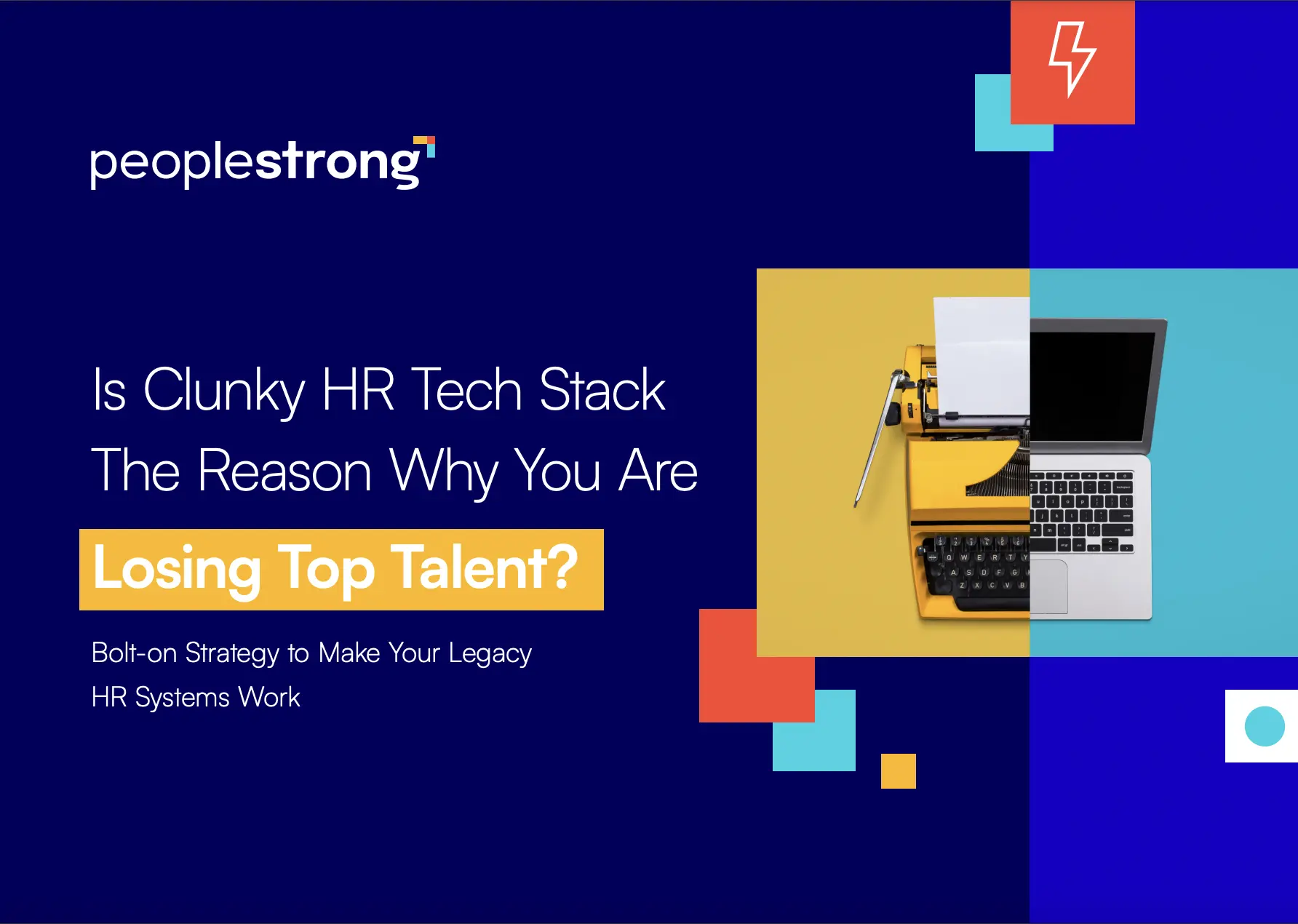 According to an industry analyst, a large company now has 80+ different employee-facing systems (OKTA), an increase of 40% over the last five years. This leads to a disintegrated employee experience.
68% of HR leaders we spoke to for the "Digital HR Tech Transformation Survey" are unable to fully utilize their existing tech stack and would like to modernize their HR Tech systems. 
Companies also continue to hang on to outdated systems for two primary reasons – sunken time and cost in terms of training, maintenance, and other costs. But replacement is not the only way to upgrade your HR Tech Stack. 
With HR Tech 4.0, you can keep your additional expenses such as infra and AMC costs to a minimum, thus reducing your organization's software spending by magnitudes. 
In this guide, we make a compelling argument on why you need to bolt on HR Tech 4.0 to your existing systems to keep up with the times and maximize your ROI on HR Technology investments. 
Download this guide to learn more about – 
The Challenges Faced by Companies When It Comes to Legacy HR Systems

 

How Firms Are Upgrading Their HR Tech Stack  

 

What a Modern HR Tech Platform Brings to the Table

 
Want to read more, fill the form and download the e-book
Thoughts, insights, and more…