Connectivity is an amazing thing in the modern tech-savvy world, and software integrations are a powerful tool for enabling connectivity. Software integrations basically allow us to share essential data and leverage practical business functionality between devices, applications, and individuals while eliminating the need for using multiple separate tools.
But how do these integrations work? Well, they work on APIs. An API, or application programming interface, is a set of instructions or codes that helps integrate a part of one software into another. We may not notice it, but APIs are everywhere, powering our lives from behind the scenes. Every time you check the weather on your phone, make a payment through your digital wallet or use a cab hailing service that uses Google Maps to navigate, you are using an API.
In the recruitment world, the science of pre-integration has exponentially improved the efficiency of TAs in mapping the right talent and is changing the landscape of modern–day hiring techniques.
What makes APIs so incredible for recruitment? 
In terms of functionality, imagine having to locate talent data from 8 different sources in 5 separate formats, manually sorting it out, and then taking endless hours for prepping and merging it. How time-consuming would that be?
Presenting to you a technology that will help you reduce the effort in your daily data pulls while giving you easy access to relevant job boards in a shorter span. Not only will it help you assess quality parameters and prepare reports in a much effective way but will also resolve to more effortless methods to undergo complex compensation calculations.
Such technology will not only save your manpower, but will also provide you with quality solutions effectively. The importance of such technology has been recognized well in the recruitment industry.
Let's learn how pre-integrations can offer you a seamless recruitment experience.
Pre-Integrations that Help You Recruit Better | Alt Recruit
The recruitment industry has evolved considerably is last two decades. With a rise in the popularity of software like HRMS, ATS, etc., the traditional ways of hiring have become history and have been replaced by technology.
Alt Recruit by PeopleStrong, a leading HR solutions and technology company in India, uses the latest technology in its recruitment software to enable an enhanced recruitment system that has resulted in increased efficiency and productivity by up to 35%. Let us look at a few examples of what made that possible / Let us look at a few examples of the tools/features that made it possible.
Candidate Sourcing through job boards
Finding suitable candidates for any position is an important step in any hiring process. Once you understand the exact requirement of a role, the next step is finding the right platforms to source suitable candidates. Logging in to different job portals, maintaining files, doing on-campus recruitment, and the like are different processes that can now be managed from a single platform. With job boards integrated into the recruitment software, higher/better results can be achieved in shorter spans of time as compared to the traditional ways of sourcing and managing data. This feature is especially useful when we're working from home or there are bulk vacancies to fill.
Alt Recruit is integrated with different job portals such as Naukri, Monster, IIM Jobs, Shine, and others from where you could source suitable candidates. With all these platforms available at one place, scouting relevant CVs would no longer be a laborious task.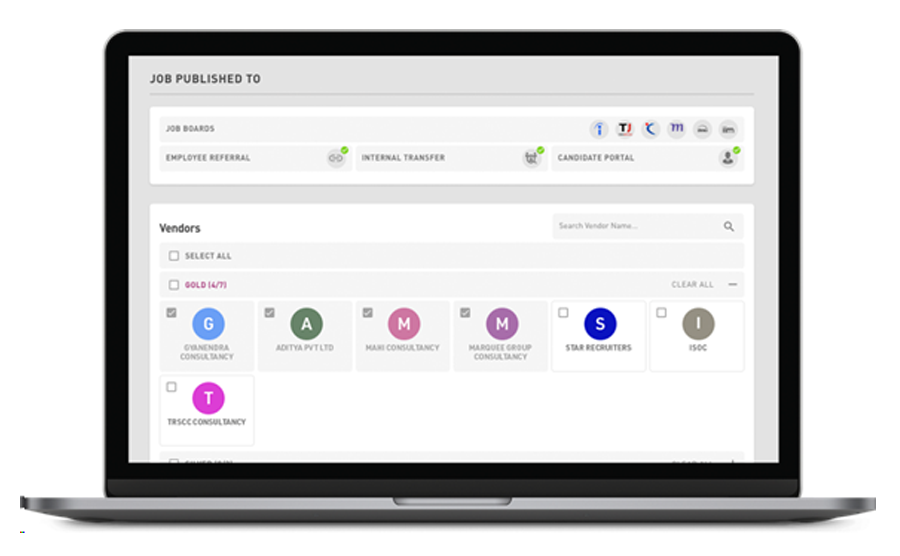 Candidate Engagement through Communication Tools 
So, you have shortlisted a few candidates, and now need to connect with them on a frequent basis. E-mails and phone calls are great, and WhatsApp is even better. In fact, an average user checks WhatsApp 23+ times a day.
This is why Alt Recruit lets you use WhatsApp right from the software/system – so that you can communicate with the candidates with ease. With this integration, you won't have to take out your phone to exchange information or transfer files, save contacts, or switch between the app and the recruitment software. On Alt Recruit, everything – from the candidate profile and contact details to downloads – is available at the same place.
Apart from that, it allows you to:
Share documents quickly and easily
Ask questions and address queries quickly
Chat with multiple candidates synchronously, rather than calling them individually
Conduct interviews on audio and video calls 
Candidate Screening through Assessments 
Candidates' Skill assessment is critical to analyze their suitability for the specific role they have applied for. To complete the skill assessment of the candidates, Alt Recruit is integrated with multiple behavioural, cognitive, and psychometric assessment tools like CoCubes, Aspiring Minds, Wheebox, to name a few. Using these tools Alt Recruits offers a wide variety of tests like cognitive ability test, skills assessment test, Integrity test, etc to determine the candidate's ability and fitment. This also helps the recruiters opt for the best candidate for a particular role without having to go through the hassle of screening thousands of candidates manually and to track the result in the system itself.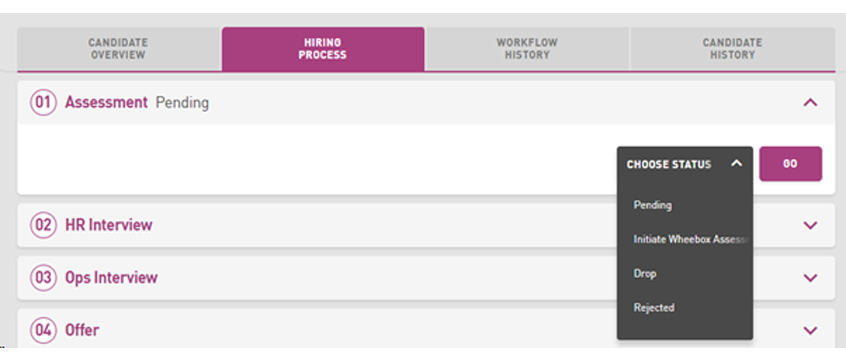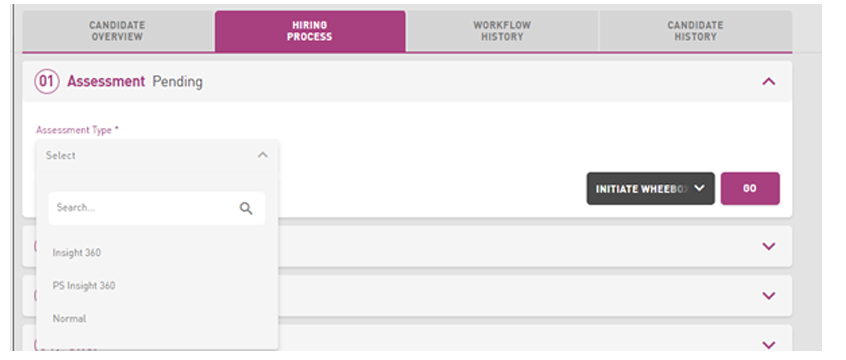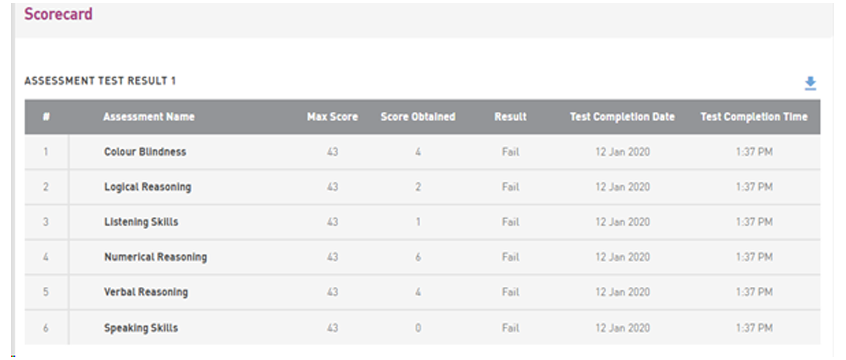 Calculate the Compensation to Offer
Before making a job offer to the selected candidates, an important step is to calculate the compensation that the organisation would be offering to them. The offer is made by keeping many aspects into consideration, such as experience, previous pay, budget, etc. Taking care of all these factors can get tiresome for a single person. A little help would reduce the burden a lot, won't it?
Well, Alt Recruit comes with integrations that use AI and other technologies to calculate suitable and fair compensation. Pay Review is an integration that can be used to carry out functions such as salary benchmarking, compensation survey, salary increments, and much more.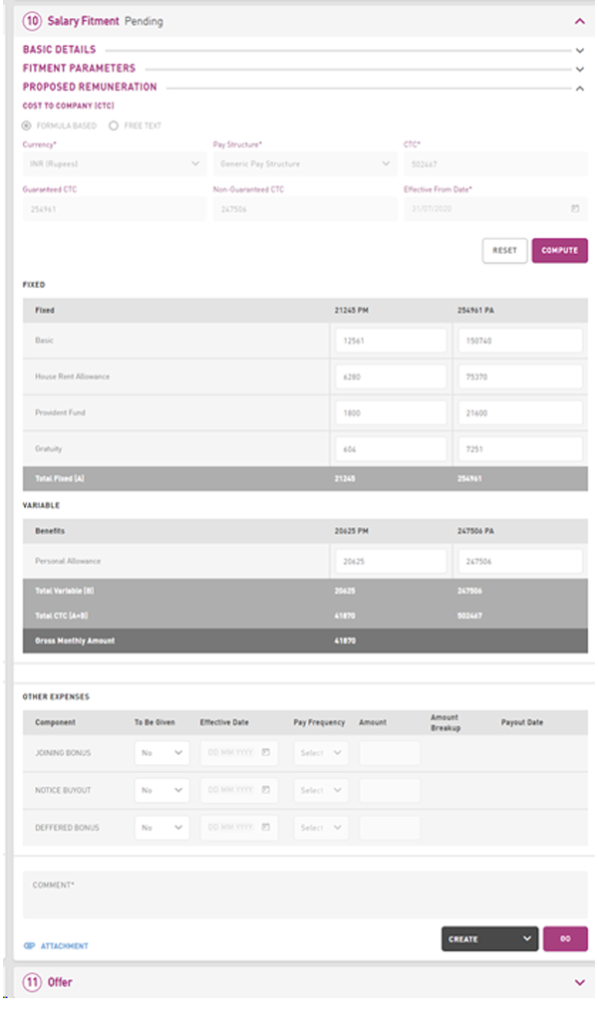 Quick & Paperless Joining instead Quick & Paperless onboarding.
Onboarding doesn't have to be a day-long process of form-filling and company introduction. With the advancement in technology, more and more companies are switching to automatic/digital onboarding that makes it quicker for both the candidate and the HR to complete the process. Moreover, in the times of COVID-19, when people are joining companies virtually, digital onboarding has become a necessity.
Alt Recruit is integrated with TYDY to help you to generate an appointment letter in one click of a button. Smooth end-to-end onboarding process that seamlessly syncs to your HRIS systems which helps the candidate get on board effortlessly.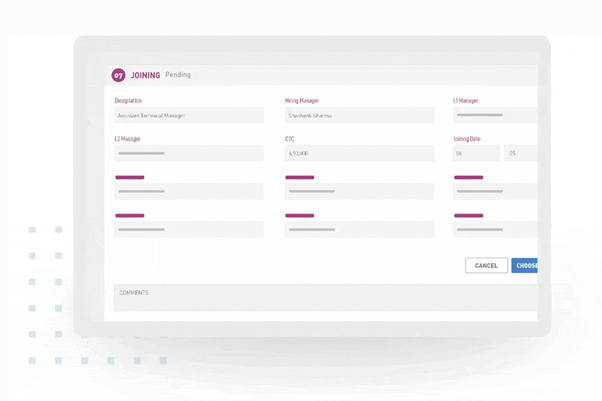 Employee Referral Tools 
Employee referral is a process that is highly regarded by the recruiters in a company. It reduces the sourcing efforts of the TA heads and ensures a degree of credibility when an employee refers a candidate in their organisation.
However, regularly informing/updating the employees about the status of vacancies and keeping track of their referrals can be taxing. In such cases, an automatic tool to manage the whole process can be very useful. Alt Recruit by PeopleStrong is integrated with Ripple Hire, a smart tool to help you manage your employee referrals with ease. Using this tool, you can also avail benefits such as remote location sourcing, improved offer-to-joining ratio, employer branding among passive candidates, and a whole lot more.
Other than these key ones, Alt Recruit comes with many more integrations for functions such as internal job posting, AI-powered candidate matchmaking, internal chats, etc. Besides this, you can also add custom integrations to offer a personalised hiring process.