When it comes to organizational data, one of the primary concerns is managing data privacy. With the EU's General Data Protection Regulation (GDPR) coming into effect, this issue has become even more critical for teams in any organization.
But what exactly is GDPR, and why do you need to prioritize GDPR alignment?
The advancement of technology and big data has made it critical for the legislative structures to keep pace with this rising trend. GDPR is essentially conceptualized and designed to enhance data protection and the right to privacy of EU citizens, giving them much greater control over their personal data and how it is used.
If you're not already well on your way to GDPR, the best approach is to finalize your GDPR compliance plan and start working on it so that you can clearly demonstrate your intent to comply with GDPR requirements.
How is GDPR alignment beneficial?
The impact of GDPR extends far beyond the EU. This new legislation is applicable to all foreign and domestic businesses that hold any form of personal data, whether they're customers, employees, or other stakeholders.
Below are some of the reasons why you must check for GDPR alignment in the SaaS Tech your organization is using: –
Cybersecurity breaches are one of the biggest threats that most organizations face today. Considering the scale and sophistication of such online attacks, having a GDPR-compliant framework in place allows you to extend your cybersecurity practices.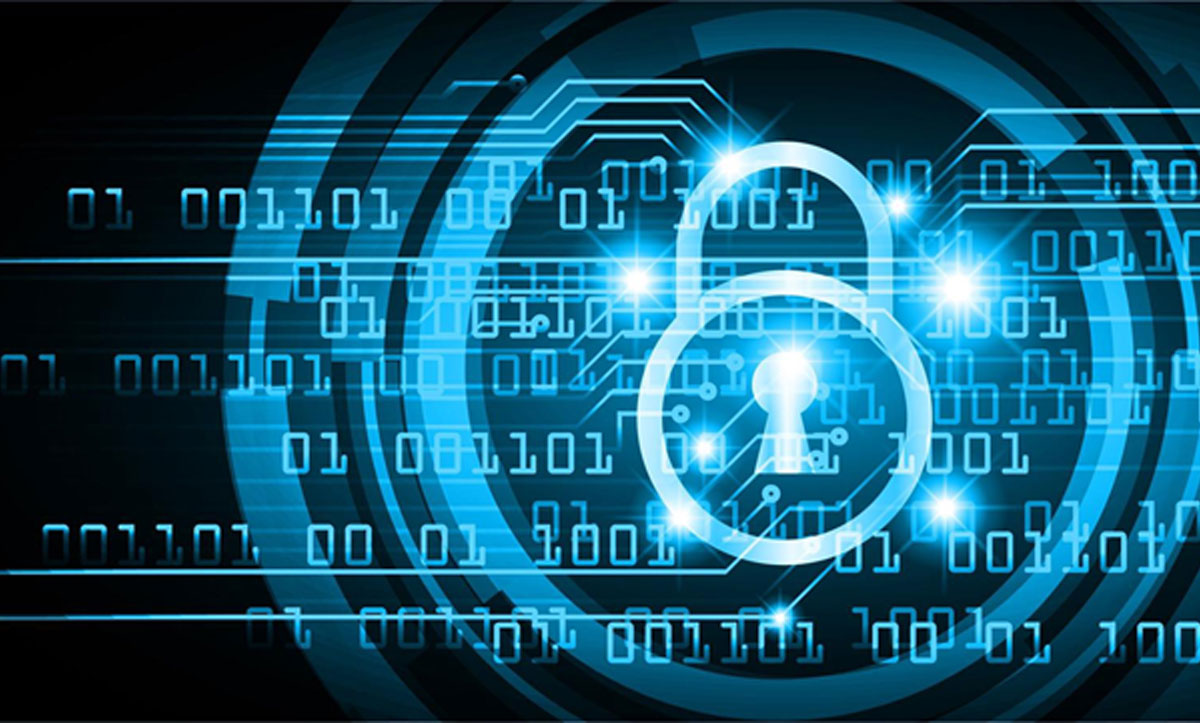 The GDPR mandates using robust identity access management that controls access to critical data in your organization and ensures complete data safety. Further, GDPR compliance lays the foundation for improved data security as your partner will have to disclose any kind of cybersecurity breach within 72 hours of its occurrence.
One of the primary reasons why businesses should start planning for GDPR compliance is to have enough time to address budgetary, governance, IT, personnel, and communications implications. It is important for the decision-makers to be completely aware of the new legislation to be able to understand the potential impact and identify areas that require attention for compliance.
Better alignment with evolving technology
GDPR compliance also brings in enhanced alignment with evolving technology as your partner will have to move towards improving network and application security as well. Further, leveraging the latest technologies such as cloud computing and IoT (Internet of Things) can allow you to more effectively manage the growing demand for data along with offering end users augmented products, services, and processes.
Higher consumer confidence
GDPR mandates each organization to have a data protection officer (DPO), along with regular audits of data processing activities. It is imperative that your SaaS tech partner and your organization both have a DPO to ensure policy compliance.
Being GDPR compliant will help you prove to customers that your organization treats data sacredly and is a safe custodian of data. Additionally, complying with a set of data protection principles under the GDPR helps to ensure that the necessary framework is in place to keep the confidential data and personally identifiable information secure.
Governed by the GDPR, organizations can no longer make automated decisions based on an individual's personal data. The GDPR mandates the right to obtain human intervention, thus decreasing the chances of arbitrary decision making. This allows your organization's data to become more consolidated and have greater underlying value.
Top 3 Myths About GDPR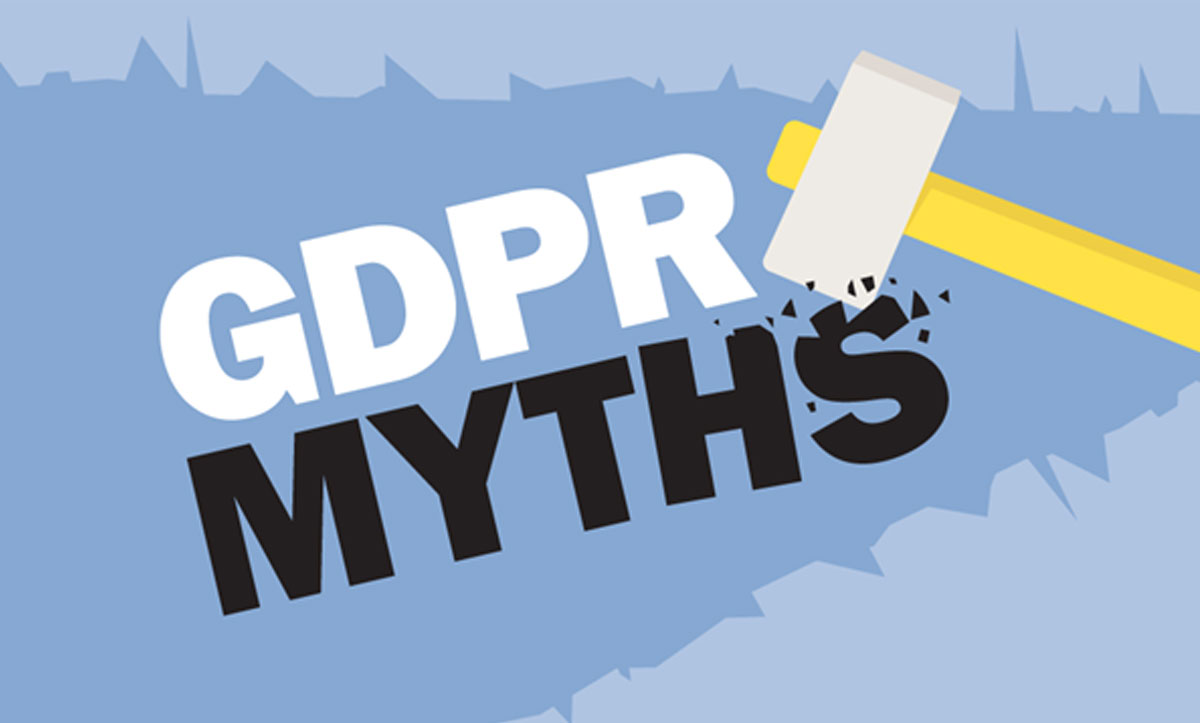 With so much talk around GDPR compliance, it is also important to bust the top GDPR myths and have greater clarity around the subject.
GDPR is a burden on organizations
While the new data regulations do demand more time and resources in terms of accountability for the use of personal data to enhance the existing rights of individuals, GDPR is by no means a burden on organizations.
If your organization has an effective data governance program in place and is fully compliant with the terms of the Data Protection Act, then you are on your way to being ready for GDPR. Most of the fundamentals, including transparency, accuracy, fairness, security, and respect for the rights of the individual whose data you want to process, remain the same and have been known for a long time.
The mandatory consent
Although the GDPR is strict when it comes to consent, it still offers numerous alternative legal grounds for the processing of personal data such as contractual necessity, legal obligations, public interest, or vital interests.
If the organizations ensure to maintain the relevance of marketing messages and accurate targeting, most of the marketing activities are eligible under the ground of legitimate interest. It is, therefore, safe to say that while clear and unequivocal consent is important to ensure compliance under GDPR, it is just one of the multiple ways.
If you don't report on time, a huge fine will always be issued
It is important to note that fines under the GDPR will be proportionate and not issued in the case of every breach or infringement. Further, fines can be avoided if your organization is open, honest, and makes sure to report without undue delay.
Common GDPR Compliance Mistakes Organizations Are Making
Although GDPR has been in place for a long time now, there are still many businesses that are unsure about issues surrounding compliance.
Here are some of the common GDPR mistakes that organizations need to avoid while conducting GDPR compliance checks –
Considering just online data as the issue
One of the common misconceptions around GDPR compliance is that only the data that is stored on computers falls under the purview of the GDPR. The truth is that all personal data recorded or processed by an organization comes under the GDPR. What this means is that if you store data offline, you still need to ensure that it is processed and managed in a fully compliant manner.
Assuming that GDPR does not apply to you
One of the biggest mistakes people make is to assume that, for some reason or another, GDPR doesn't apply to them or that GDPR is only for big companies. These assumptions are completely irrelevant as it doesn't matter how big your organization is, how much data you collect, or for what purpose it is. If you are collecting personal data of EU citizens, you need to mandatorily comply with the GDPR.
Completely depending on service providers to handle GDPR
While your cloud provider will definitely be invested in GDPR compliance, it is also your responsibility to protect the privacy of your company's data.
Since your cloud service provider is not directly collecting user information and cannot justify the reasons for collecting, processing, or storing such confidential data or information, they cannot be solely responsible for the data governance regulations or the instances of a data breach.
It is, in fact, the organizations that are the main data controllers, and cloud service providers just make their job easier with the features they provide.
Not appointing an Article 27 representative
Most of the businesses not based within the EU fail to realize the importance of appointing a representative under Article 27 for their business, who holds all EU-based data and acts as a single point of contact for EU authorities.
Not complying with this requirement can make you cough up a hefty fine, which could be as high as €10 million or 2 percent of global turnover.
Not taking into account the personal data of the staff
Considering the personal data of just EU citizens and forgetting all about personal data of staff is another common mistake that most organizations commit. To be fully GDPR compliant, it is important to not forget about the internal systems for tracking and processing of your staff's data.
Bottom Line
Data protection and data privacy aren't things you care about once and forget about it later. GDPR allows the organizations to effectively and securely manage massive volumes of data that keeps getting bigger with evolving technology.
Although GDPR compliance ensures that you're sticking to the rules while protecting your customers' interest and your business reputation, it doesn't provide you with a readymade blueprint of how to implement it.
What the businesses need to understand and focus on is how they can align GDPR in the specific context of their own business requirements. The best way to go about this is to work in collaboration with professional GDPR specialists who can make sure that your business is functioning in full compliance.