Industry 4.0: Managing Talent & Compensation in the New Age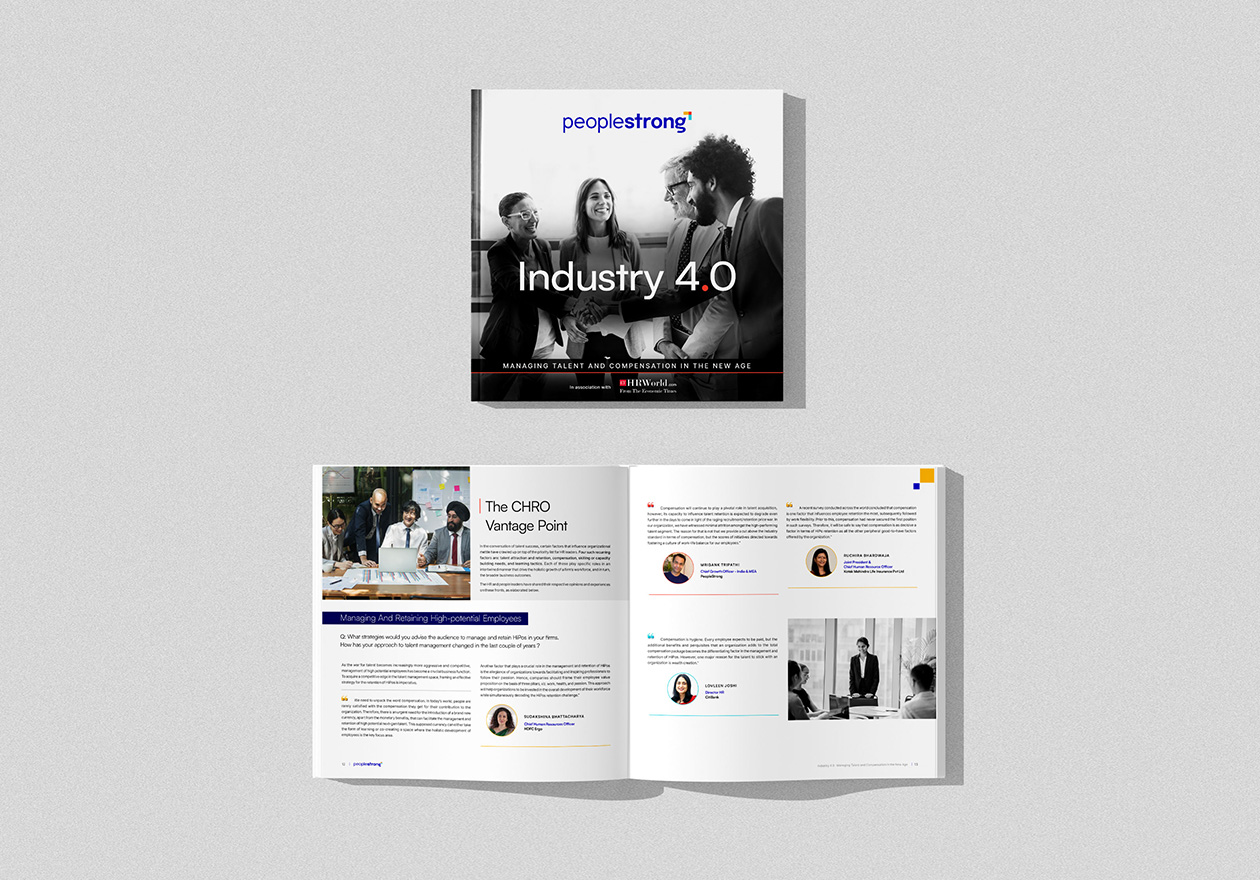 Finding, recruiting, and retaining talent has become more difficult than ever in an era where organizations must hire from a globally dispersed talent pool that demands more from their employers than ever before. The advent of Industry 4.0 brings its own challenges as well. The need of the hour is not just a realigned talent strategy but also an HR tech 4.0 solution that helps people leaders make the right decisions with the right insights.  
ETHR World and PeopleStrong penned down this e-book based on various discussions with top people leaders on how organizations can navigate the talent and compensation landscape of today and tomorrow by leveraging technology.   
Read on to find out more about:
Strategies to manage and retain high-potential employees

 

How organizations can craft their compensation strategy to attract the best talent

People initiatives organizations can take to adapt and thrive in an uncertain era

How to inculcate a culture of learning and upskilling in your organization

 
Want to read more, fill the form and download the e-book
Thoughts, insights, and more…