Aditya Birla Capital Limited (ABCL) is the holding company that is responsible for the financial services of the fortune 500 conglomerate. Aditya Birla Group is one of India's largest private players in the BFSI sector, the financial solutions group is dedicated to providing a multitude of needs to its customer base.
In order to thrive in an age of disruption, ABCL aims to focus on two key aspects of its trade. One is the future-ready business model that is fully capable of addressing the evolving needs of the business, such as differentiating between its products/services to improving its bottom line.
The other is a powerful organisational culture that encourages employees to be innovative, to learn continuously, and lead the way in market conditions that are constantly changing.
Thinking Big
ABCL began its future-ready business model journey by identifying its ambitions, scanning the market thoroughly to uncover areas that show potential and crafting a vision for the future. The company's key focus areas at this stage included the setting up of daring goals to help the organisation in thinking bigger than it has in the past.
ABCL began to consider talent as their scarcest form of capital and thus decided to pursue its development with the rigour of any other business strategy. The aim was to create an inclusive, diverse, and energising environment and match top talent to critical roles. The company then took strategic steps to ensure that it became a disruptor and leader in the financial industry and the market. This involved brainstorming for a game plan that will help create exceptional employee and customer experiences.
Building a Future-Ready Organisation
The remotely-connected world of work is changing quickly, and ABCL as a future-ready company plans to focus on fostering an employee-inclusive experience as the key to attract top talent.
Furthermore, to bring these areas to life, the organisation plans to concentrate on user journeys, moment maps, customer stories and immersive labs. This will not only allow the company to do more than just imagine the transformation path ahead but will also aid ABCL in setting the bar high and encouraging every stakeholder to reach new heights.
Innovation at the Center
As a future-ready business, Aditya Birla Capital harnesses the hyperconnected world to bring together the best possible tools and talents to inspire innovation. Leveraging multiple areas, including mobile technology, social media, big data, cloud, and the Internet of Things (IoT) to its advantage, the company drives innovation at multiple levels.
To build and nurture a future-ready company, Aditya Birla Capital aims to reinvent its business process. To deal with the emerging realities in its domain and to see what lies ahead, the  organisation considers technology as the force that guides it.
The company also uses the design thinking approach, which is largely about using imagination, knowledge and research to solve for a problem. To ensure success in this strategic thinking model, ABCL intends to leverage cross-functional teams that include designers or people with design thinking expertise.
By creating these teams and bringing design and technology together to co-create options, the organisation aims to develop solutions that seem impossible otherwise.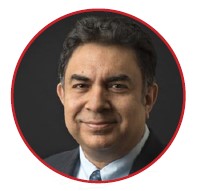 "The New code of work awards, instituted in 2020, brings about a refreshing change in the overall approach of recognizing outstanding work happening across organizations. It carries a unique balance of being futuristic and at the same time delves into the how's of execution. The Jury around these awards gives it a sparkle and a credibility which only a handful of awards can compete with. I wish continued success to the NCOW awards."
Subhro Bhaduri,
CHRO, Aditya Birla Capital Ltd
Adaptability -The Key to Recovery for Aditya Birla
In recent times, while many businesses face challenges regarding a lack of investment in digital processes, Aditya Birla Capital took this as an opportunity to increase its focus on new-age technologies and digital adaptability.
The company has fast-tracked its digital transformation programmes this year and has concentrated its efforts on reinventing its business model. Biz Labs is one such initiative at ABCL that reaches out to the startup ecosystem every year with problem statements that the company tries to find solutions to. The initiative offers exposure to employees on new  technologies and developments happening in new-age industries.
Digital transformation with intelligently planned strategies to see productive business growth is the new adaptability mantra of Aditya Birla Capital.
Navigating the challenges posed by Covid-19 efficiently, some of the key areas that the company plans to concentrate on include a thorough assessment of the organisation's digital transformation by bringing in necessary changes such as the option to work from home. ABCL intends to set concrete goals and create a transformation roadmap while also ensuring that the company adopts new-age technologies and tools as well.
Continual learning is one other key goal at ABCL. A growth mindset, enthusiasm for experimentation and curiosity helps employees at the organisation to adapt quickly, reinvent themselves successfully, and repeat the process as circumstances change. This kind of pervasive learning orientation accelerates team and organisational learning to boot.
Key Challenges the Organisation is Facing in Being Future-Ready
One of the key challenges that ABCL faces in its endeavour to become future-ready involves profitability and speed of change. Balancing innovation and out of the box thinking while operating in a highly regulated & stringent environment may become a huge roadblock for the organisation.
Furthermore, there is an acute shortage of top talent, with non-BFSI players also entering the market. In addition, next-gen leaders having different expectations is another issue that the company might have to grapple with.
Putting the Best Foot Forward
Given the pace at which Aditya Birla Capital Ltd is changing, its constant endeavour to create a lasting legacy of transformation persists. By following the above-mentioned steps, this new way of thinking is swiftly becoming second nature to the business. As such, ABCL is well on its way to being future-ready.