The New Normal – Masterclass/Decoding Productivity – The New Normal of Work & Workplaces​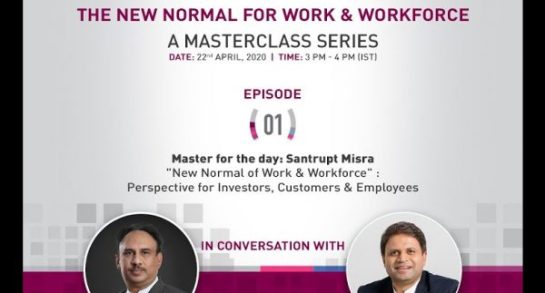 As we grapple with changing times and welcome the #NewNormal at Work, there are many questions that remain unanswered.
To bring answers to various such questions, We at PeopleStrong have put together a #MasterClass #Webinar Series: The New Normal of Work & Workforce.
Here is the first session with Dr. Santrupt Misra, Chief Executive Officer,
Carbon Black Business, Director, Chemicals; Director, Group Human Resources, Aditya Birla Group & Pankaj Bansal, Co-founder & CEO, PeopleStrong, as they decode this new normal for Investors, Customer & Employee.
Thoughts, insights, and more…