People Matters – Growth and Agility Blueprint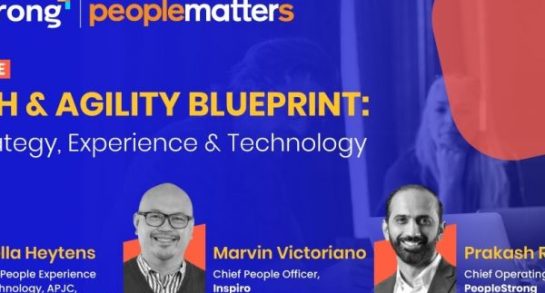 New trends are shaping the world of work – from Flexi working priorities to talent retention, from automation to redesigning learning in the new flow of work, there's a need to focus on bridging 'experience' gaps that are still being discovered.
The new technology roadmap for growth and agility for many organizations is a work in progress – with continuous iterations, reflections, and strategies – building for impact and for their most important resource – Talent.
Join us for an exclusive conversation on the Growth & Agility Blueprint that brings together critical insights, future predictions, and potential solutions to overcome these challenges in a talent-driven economy.
Speakers:
Marvin Victoriano, Chief People Officer, Inspiro
Annella Heytens, Head of People Experience and Technology, APJC at Amazon Web Services (AWS)
Prakash Rao, Chief Operating Officer, PeopleStrong
Thoughts, insights, and more…