The HR Tech 4.0 Revolution: Building the Workforce of the Future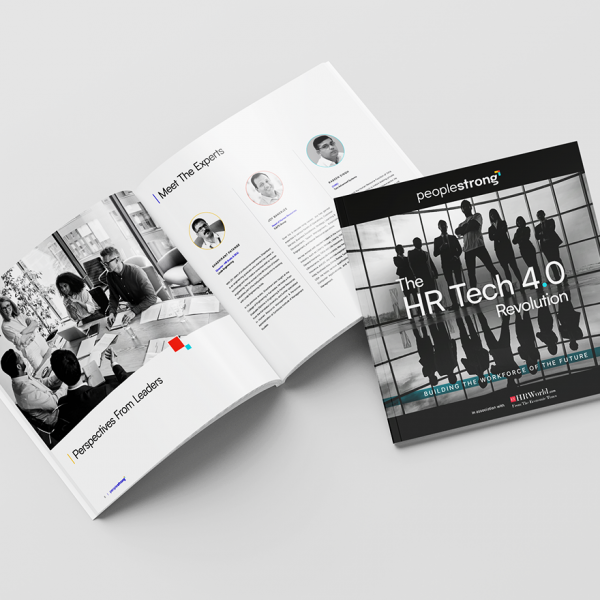 It was little over a decade ago that the emergence of tech tools kickstarted the digitization of our worklife. Over the years, HR Technology has metamorphosed from a tool that enables digitization to a platform that impacts people and business outcomes.
With talent becoming as critical as technology, and the world springing back towards growth, people leaders need to create a strategic roadmap for the future.
ETHR World in association with PeopleStrong interviewed top industry leaders to bring you powerful insights on how organizations are building a future-ready talent workforce and the role of technology in this evolution.
Learn about future trends in HR Tech 4.0 and how to:
Bridge the skills gap and win the war for talent
Create a career journey for your talent that not only future-proofs them but also provides purpose and satisfaction
Bring a mindset shift from hiring to acquiring talent
Design roles and structures around outcomes to increase agility and flexibility in a hybrid world of work
Improve EX through HR Tech 4.0 solutions that leverage data, AI & ML
Want to read more, fill the form and download the e-book
Thoughts, insights, and more…