Performance Management Trends Of 2022 to Build a High-Performance Culture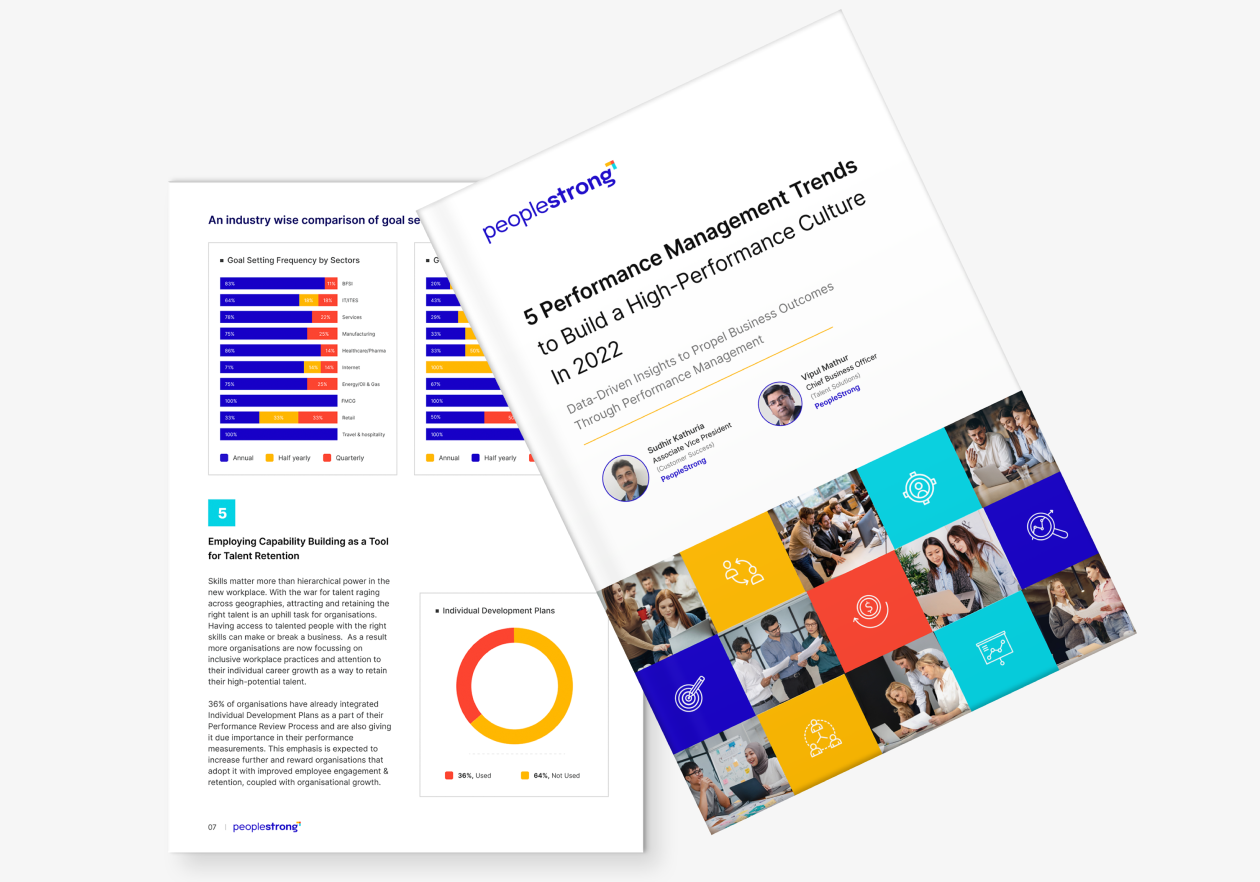 Agile performance management is the successor to traditional performance management. It is designed for the new world of work which is more collaborative, social and changes fast.
We studied performance management practices across our 500+ clients and their industries to prepare a comprehensive report that unveils new trends and practices so you can evolve your performance management strategies to new standards and drive business success.
Key Takeaways
Understand agile performance management and what it entails
Realize the importance of linking individual objectives with business priorities and building accountability at scale
Learn how to use collaborative goals to track team efficiency & collaboration
Find out why you need a continuous feedback loop and how it will replace yearly performance reviews
Know how to build capability for a future ready workforce and use it as a tool for talent retention
Learn more about the PeopleStrong proprietary algorithm that we use to derive goal quality scores across industries
Want to read more, fill the form and download the e-book
Thoughts, insights, and more…