HR workflow management is all about managing a multitude of micro tasks that weave together unique HR processes. PeopleStrong Alt provides automated support to manage some of these arduous tasks at hand.
For instance, Alt can shave off 25% of the time you spend in managing employee attendance. Reimbursements are almost 50% faster since all requests and approvals are done real time. Hence, any delay can easily be located and escalated. Earlier, a traditional web transaction of accessing your profile on the ERP would take anywhere between 4-5 mins. However, by using the Alt mobile app, such transactions can be done within a couple of minutes.
PeopleStrong Alt makes even recruitment easier. Employees can refer a candidate and upload a resume in less than 30 seconds. Interview feedback can be given on the go, which can shrink the recruitment cycle by almost 3 days.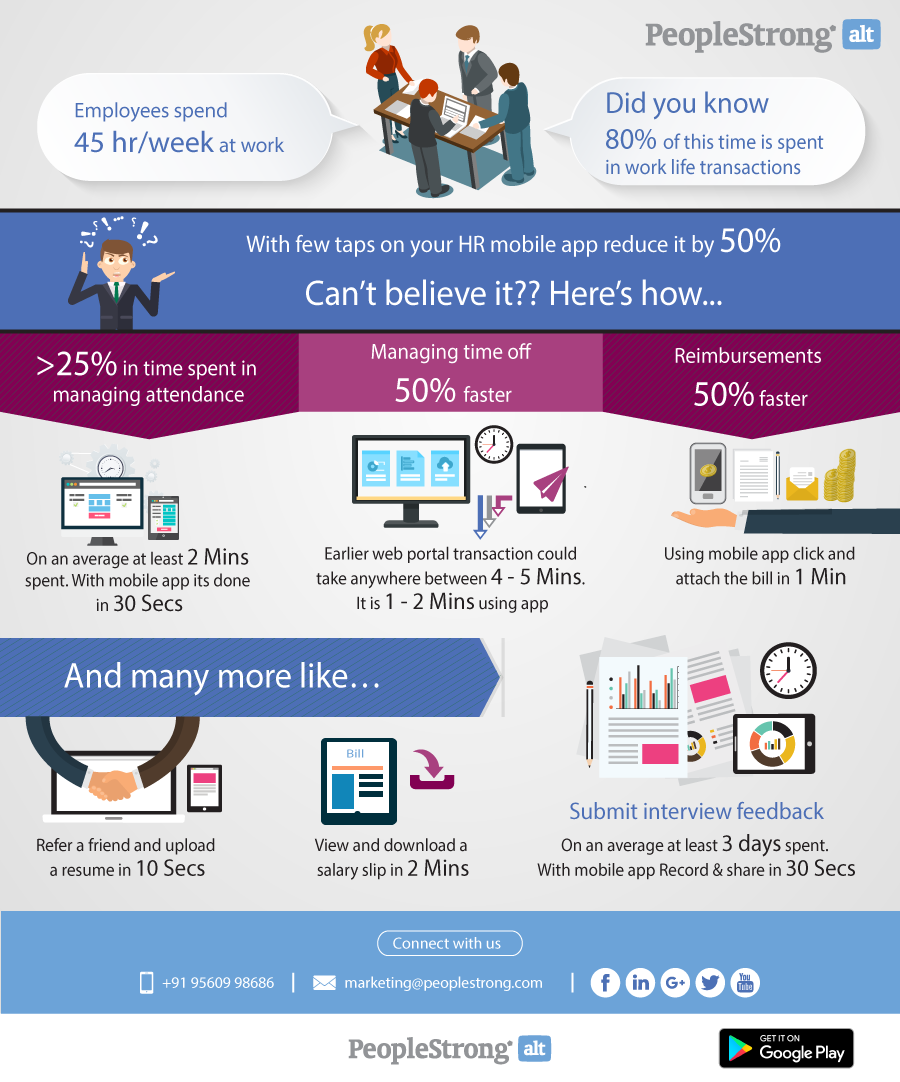 PeopleStrong's Recruitment Technology (Alt Recruit) is a smart, scalable and one-stop recruitment solution for hiring the top talent. It is not merely an Applicant Tracking System (ATS), rather is AI-enabled, Unified, Intuitive and Intelligent recruitment platform which powers end-to-end hiring processes of 100+ organization across the globe. It is integrated with 50+ candidate sourcing channels, processes over 1 million candidates per year and rolls out 60,000+ joining offers per year.
Get in touch with our recruitment solutions executive to know more about Alt Recruit and how we can manage your Recruitments better.