We've been in an (H)Revolution for nearly 2 years now. We started the year with a sigh of relief that 2020 was finally over and hopes of leaving the pandemic behind us. Little did we know, there was something else in store for us. Remote work, hybrid work, back to work, safe work and much, much more. Together, we have gone through tumultuous times.
Serving 400+ customers & 2 million+ users across the Asia Pacific, we saw the sun rising on a Talent Economy as people-centricity became more than just jargon. We learned a great deal, and as we come closer to the end of this year, it's time to take stock of all the changes that we witnessed and how they will impact what's coming in the new year:
1. Embracing Design Thinking to Put People First
Hailing from the HR fraternity ourselves, we know how much HR folks love models, templates & plans. But when COVID-19 hit, all of that went outside the window. Models that were effective for eons, stopped making sense. Teams needed new structures, operating models & workflows to be agile and effective. HR went back to the drawing board and started building processes by keeping the 'user' i.e., the employee at the centre of the experience in its delivery model.
We saw Design Thinking emerging.

In one sentence, Design Thinking is a process for creative 'problem-solving.'
Templatized solutions/technology are no longer enough to drive growth or agility. This shift in approach will have long-lasting implications that will make HR teams highly effective. Going forward in 2022, more organizations will choose HR tech basis resolution of their use cases, instead of a long list of features.
2. From a Collective to Personalized Approach: Hyper-personalized Talent Management
We've all been at receiving end of the one-size-fits-all approach. Similar learning paths, skill development programs and even performance assessments. As consumers, our workforce otherwise lives a completely digital life – of constant service upgrades and seamless personalization. But when they turn their laptops on for work, the experience is different – often tiresome and broken between multiple modules. In the past year, this gap has immensely reduced as talent takes the centre stage and technological advancements in AI & ML, (not to miss Talent Intelligence systems like PeopleStrong Talent OS), introduce a personalized approach, where each employee is not seen as a cog in the wheel, but as a person with differing needs, aspirations, and potential.
Talent Management Programs are increasingly focused on HiPo (High Potential) retention and building managerial effectiveness as we will continue to witness greater investments in these programs in the future.
3. Metaverse as the Ultimate Learning Experience
Bet you didn't miss the recently held metaverse event by Facebook, or Meta as they call it now. While the metaverse is not new, its applications and how it will come into play, especially from an organizational standpoint in the near future will be. Learning technology will be part of the bigger picture to engage employees and ecosystem stakeholders in a persistent, digital world that is connected to many aspects of the physical world.
Many organizations are already looking to the Metaverse to build their LearnScape (learning ecosystem) where innovation, data-centricity, ecosystem thinking, growth mindset and employee engagement meet. This goes beyond just gamification, and in a way, it's an integration of an alternate reality to ours that brings cross-functional, inter-departmental teams together in creating an ecosystem for capability building.
4. Payroll Tech to Augment Employee Experience
Core HR & Payroll have often been considered vanilla in the HR world – the brand didn't really matter as long as you're not making one too many mistakes. But with changing workforce models and organizations adding more gig, contractual, & contingent workers to their roster, companies have realized that Payroll tech makes a huge difference.
Payroll has now been elevated from just being a function of accuracy to being a function of experience. Also, with the increased adoption of technology, payroll processors have expanded their roles (splitting cost centres), saving INR 6 lacs per annum for a 3000 employee-based organization.
Read more about our Zero-Touch, 100% Automated Payroll Tech
5. Doing Away with Outdated Evaluation Mechanisms
With operations from anywhere, there is more focus on tangible outcomes across roles. As a result, dynamic structures with squad-based teams are breaking hierarchies in favour of delivering results. This has led to a surge in demand for project-based evaluation and collaborative goals.
In our recent research, we found that organizations are moving towards objective frameworks for performance management to identify their high performers and engage them effectively. IT/ITeS and Internet sectors are leading this change and other industries will soon follow suit. In addition to this, organizations are also breaking silos in traditional talent management by linking data from different modules together. More than 40% of the companies now link performance management to their Individual Development Plans.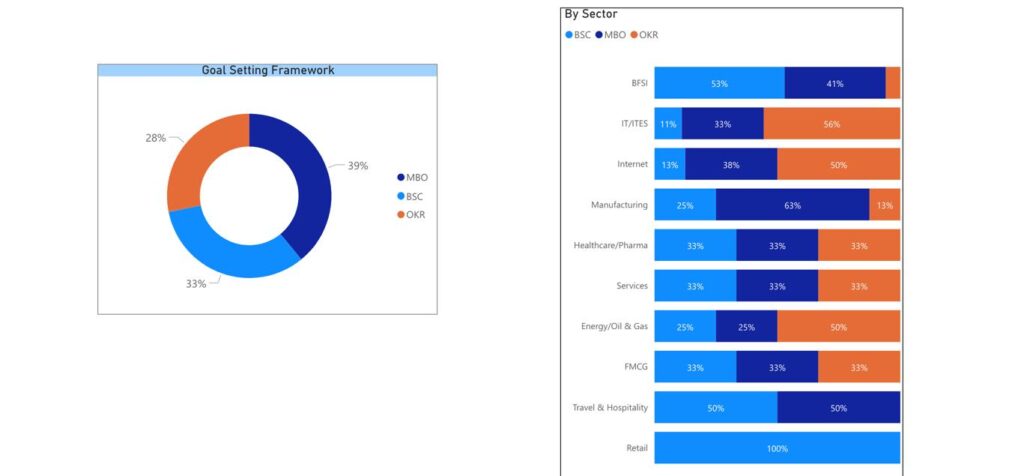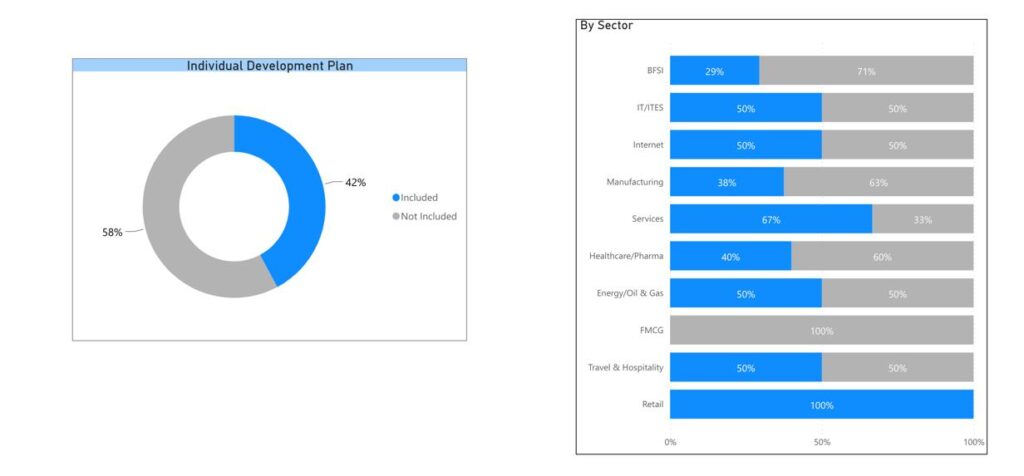 6. Embracing Talent Mobility as a Retention Strategy
As the war for talent continues to wage on in 2022, we will see more companies embracing 'Talent Marketplaces.' A talent marketplace is a platform that allows managers throughout the entire organization to post opportunities for open positions, temporary assignments, short- and long-term or part-time projects, mentorships, and any other initiative that talent within the organization is needed for.
Leveraging Artificial intelligence, the Talent Marketplace can facilitate a relevant match between available opportunities & employees who may have the right skill, irrespective of the department or job role.
The role of HR has forever changed. HR has always had a seat at the table, but now the stakes are higher with a real impact on the business. Quoting Josh Bersin, it's time to think about the HR function as a professional services organization: one with consultants, product managers, service delivery, and technology all-in-one.
If 2021 has taught us anything, it's this – it's okay to build plans from scratch, it's okay to bring squads together for faster collaboration, it's okay to implement digital tools quickly. People will adapt, but we need to continuously strive forward and transform for the next.
Here's wishing you an extremely successful, fulfilling & happy New Year!