Ankur Sehgal is the Regional Director of the Asia Pacific office that is based in Singapore. Over the past decade, he has been instrumental in helping to build and scale the businesses that are hallmarks of PeopleStrong's success. In our new and latest Strong People interview, we talk with Ankur about his role, his background, and the big lesson he learned that made him what he is today.
1. Tell us more about yourself
Hi everyone, my name is Ankur Sehgal. I am from Delhi, the capital of India. Before joining PeopleStrong, I was a mechanical engineer. I worked in a company called Samtel Engineering Services where I worked there a couple of years as a Design Engineer and had an amazing experience there. While working with Samtel, I also did my correspondence post-graduate MBA from Symbiosis, and then decided to specialise in human resources, something that always intrigued me. I found a college called the School of Inspired Leadership and got to learn about PeopleStrong during a campus recruitment fair. I joined
PeopleStrong
after my graduation and have been with them close to a decade. I took on multiple roles starting in Mumbai to build up that geography before going to Gurgaon (Delhi NCR), and finally landed in Singapore.
2. What does your role entail?
My role at PeopleStrong includes the expansion of the global and regional business landscape which is driven by integration, interconnections, and digital disruption across the entire Asia Pacific. Starting from Singapore where I'm based at and then managing Philippines, Thailand, and the entire Asia region, I typically help organisations transform and define their digital transformation agenda, enabling them to be future-ready,  simplify work life and elevate people experience for the workforce through PeopleStrong SaaS, PaaS, AI/ML, Talent Management, Talent Acquisition, Productivity, collaboration and analytics solutions across the entire spectrum. Additionally, I also lead the business consulting, go-to-market strategy, and customer engagement teams for all the clients crossed the Asia Pacific.
3. What is the biggest challenge you have with your specific role right now?
One of the biggest challenges I'm facing is due to the new normal. The pandemic has pushed us to think innovatively, engage digitally. At the same time, ensure that you have the same or higher level of productivity. Remote working has become the new normal and it means looking at ways to work within that parameter. I am using a lot of remote working tools including
Zippi
from PeopleStrong to help me in productivity, collaboration within my team. As well as solutions such as Microsoft Teams where I can talk to my customers via web conference to keep the conversations and engagements going.
4. What's the biggest surprise you've had in the last few months?
One of the biggest surprises is the way people have adopted digital solutions, the way they embraced web-based webinars and the way people have become comfortable communicating remotely and how they balance their work and life at the same time. Especially given that it is forced upon us by the pandemic and it was so sudden. But the human spirit prevails, and we all adapted very well to the distorting reality.
5. What makes PeopleStrong a good company to work for?
I think PeopleStrong vision itself, which is about creating joy, energy and meaning to work in itself very inspiring. At the same time, I feel that you are amongst a group of entrepreneurs whereby you are given a free hand of experimenting creating value for the customers. The people around you really pushed you to get the best out of you. The culture itself fighting it's a very warm culture. We call all the people at PeopleStrong Strong People and we stand by that. Finally, I think have had amazing team members that back each other up with amazing camaraderie's across cultures and borders.
6. What is the proudest moment in your history with PeopleStrong?
One of the proudest moments that I've had is back in India. There are some 23 life insurance companies listed on the Life Insurance council in India, and we manage to work with 13 of them. It was a well-devised strategy wherein a lot of value creation on the ground. We basically went to the life insurance council of India and made a presentation on how exactly we can help that particular industry, how can we address the challenges that our practice in that particular industry and how can a solution add value with respect to different needs of that particular industry. During this Covid19 times, our successful penetration into the Philippines market was amazing. Like what we did for the insurance sector in India, this time we went after the BPO sector instead. And we managed to close a huge deal there with one of the leading BPO during the pandemic.
7. Has any work failure, or apparent failure set you up for later success?
Definitely. It was back in India around 2012/2013. I was chasing a very large enterprise client. We were about to sign with them but the CHRO resigned on the same day. That didn't happen but I had huge learning from this and that is not to keep all your eggs in one basket. It also taught me the importance of perseverance on building up my pipeline, so I won't have to bank on one particular customer.
8. Anyone that is a major professional influence?
It would be our CEO
Pankaj Bansal
. The way he manages work, work-life and the way he is able to paint the picture on digital transformation are things I really admire about him. His spiritual inclination keeps him centred and his ability to network across the different spectrum is 2
nd
to none. I especially like the ICE model that he advocates frequently – which stands for Investors, Customers and Employees.
9. Any book or books that have greatly influenced your life?
One of the books would be The Secret. I am a strong believer that the universe conspires. If you really want something, do a visioning exercise, put in the right amount of energy and hard work and things will come your way.
10. In the last 12 months, what new belief, behaviour, or habit has most improved your life?
It will be about creating my own work from the home office and changing my behaviours to align more digitally. Using that model to communicate with my team, clients, and other stakeholders effectively. Time management is also another thing am working on to better manage my work and personal life as they can overlap easily in a work-from-home setting.
11. Any part of your work that you are putting in extra hours to improve on?
Lately, I have started to use a lot of sales productivity tools that help me to release more bandwidth for other stuff. For example, tools like
PhantomBuster
,
LeadConnect
, etc. They really help me in reaching out to the customers automatically and free me up of time to focus on more strategic matters.
12. What's one productivity hack you can't live without?
Managing business contacts is a huge challenge. I use scanning tools to capture name cards that I have collected since a decade ago and that really helps me to better organise the vast number of contacts I have developed since my day one in Sales.
13. Something interesting about yourself that isn't on your LinkedIn profile.
It would be my love for sports. I played cricket in Delhi under 16 at zone level in school. I also play for my University and my company.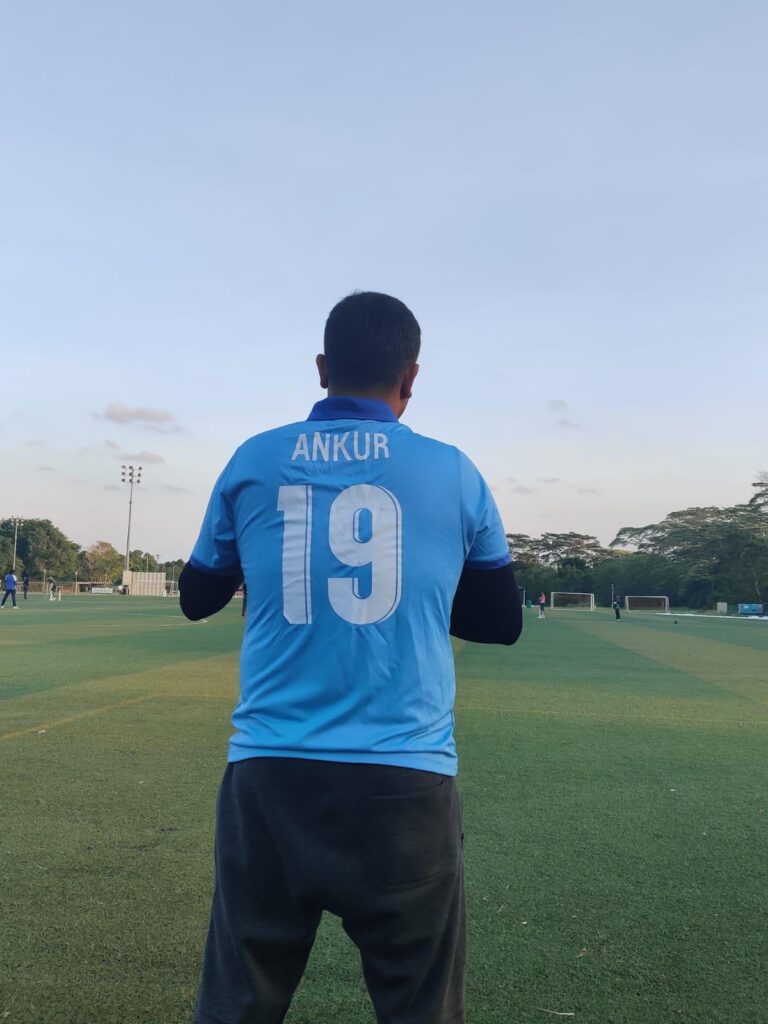 Apart from that, I love sketching since I have a design background. I love to sketch cartoons although I stopped for some time and recently picked it up again.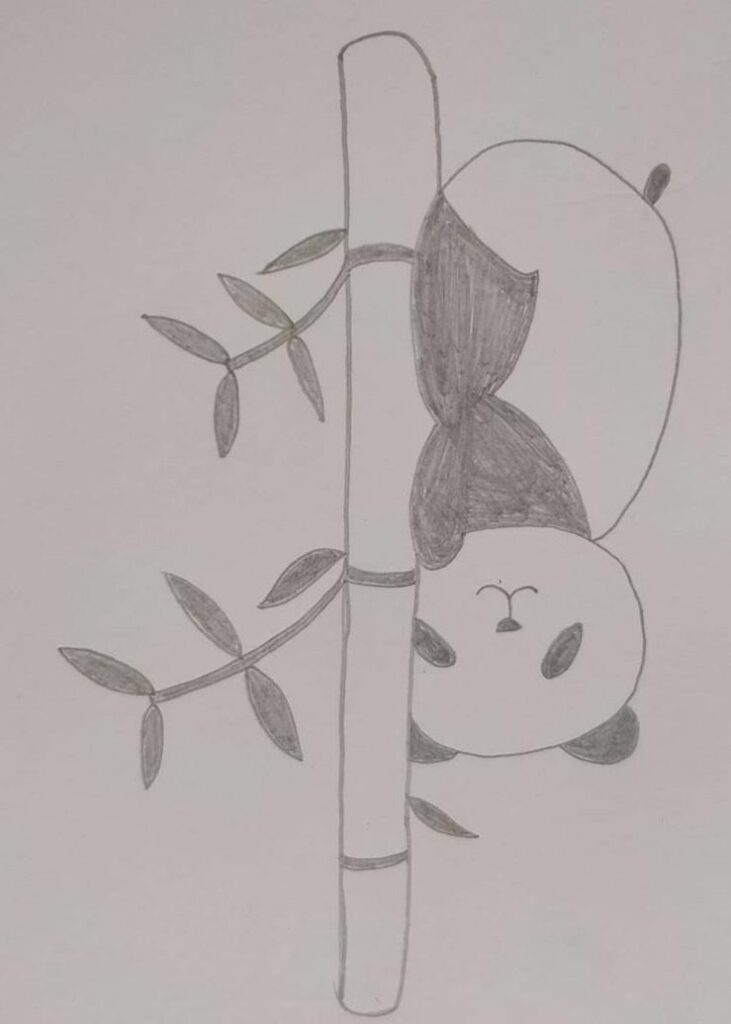 To learn more about Ankur and what he does, connect with him via
https://www.linkedin.com/in/sehgalankur/