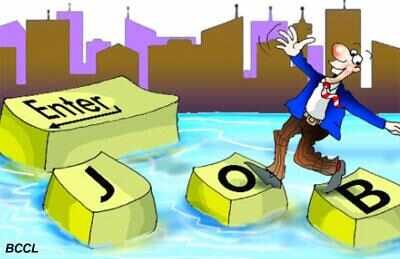 Hiring experts say besides retail and FMCG, companies in most other sectors including retail, consumer goods, durables, logistics, pharmaceuticals, banking and auto are also returning to the job market.
India's job market is showing signs of recovery from the lows hit in the aftermath of demonetisation, and recruitment firms expect up to 50% jump in hiring in the next quarter compared to November – December levels.
Pankaj Bansal, CEO at PeopleStrong, said impact of demonetisation or Trump on the job market was not severe. "There is stress and uncertainty in the environment but it has not led to any real major hit on the hiring by companies," he said, adding that net job additions in 2017-18 will be at the same level compared to 2016-17.
This article was published on economictimes