As we wrap up in 2019, it is time to pause and reflect on what has happened over the year.
For the longest time, PeopleStrong has only been operating in India in the space of assessments, HR SaaS and RPO.
In 2019, our SaaS business finally got a passport and travel to Singapore and Thailand.
The ride has been nothing short of excitement.
Here are some highlights:
Physical offices in Singapore and Thailand
Singapore took shape first as we quickly planted our flag at WeWork Suntec.

WeWork SuntecCo-working space is a gem for us to not deal with facility logistics and get going from day one.
The beer tap is a nice bonus.
Thailand office went live about four months ago as we establish our office at RSU Tower.
Held our first round table
At least outside of India. We did our first way back around Feb when we hosted a dozen CHROs over an evening in Long Chom at Marina Bay Sands.
Over fantastic Thailand street cuisine (at fine dining price), we talk shop over the #newcodeofwork, our overarching mantra on the purpose of our technological impact over (not the HR department but) every single employee.
We did another one at the Singapore Cricket Club where we hosted close to 20 senior HR leaders and formally introduce our new board director…
Wong Su-Yen joins PeopleStrong board
Su-Yen is a household name amongst the HR community given her involvement at Mercer and HCLI.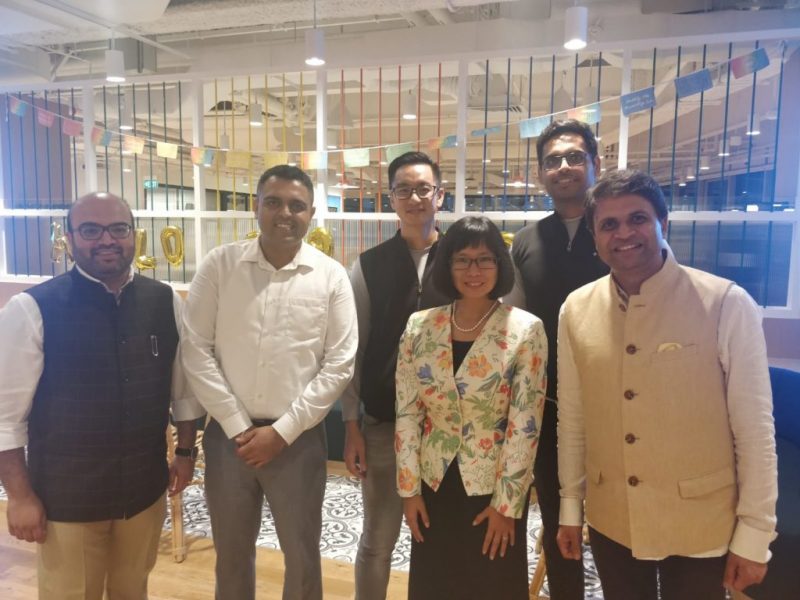 She brings across decades of thought leadership, ideas and relationships that help us to get our footing right in two new countries.
Gained media publicity
Our presence was also picked up by the media to understand more about PeopleStrong and what we bring.
Tech Collective did a piece on that and HR Digital Trends spoke with our Chief Sales Officer to understand our emphasis on the Asian Employee Experience.
HR Vendor of the Year 2019
We also bagged the humanresources HR Vendor of the Year award as the Best HR Management System (Silver).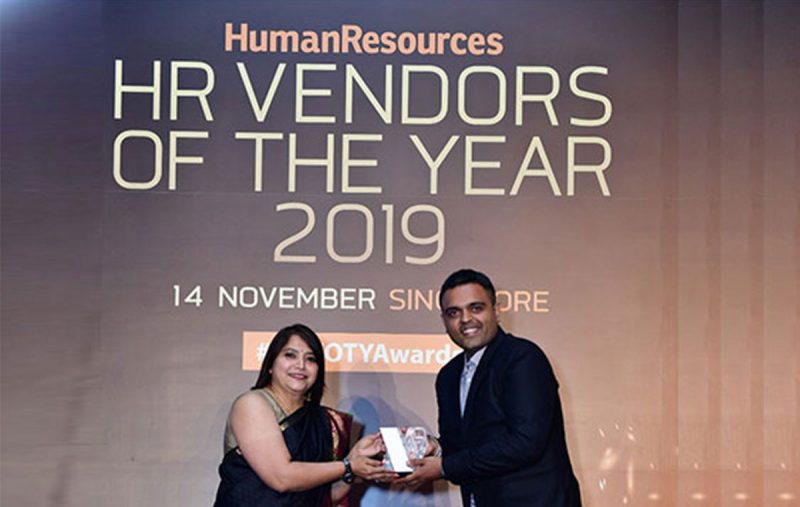 Speaking on the occasion, Ankur Sehgal, Regional Director-APAC, PeopleStrong said, "We are humbled by this prestigious recognition and are geared up for the next wave of growth in Asia Pacific. We believe that nothing succeeds like customer success, and we would like to thank all our partners & clients who have shown trust in our products and believed in our vision of the New Code of Work."
Our clients in Singapore and Thailand
All the above would mean nothing without real substance, and that for us would be paying customers that trust us with our technology and know-how.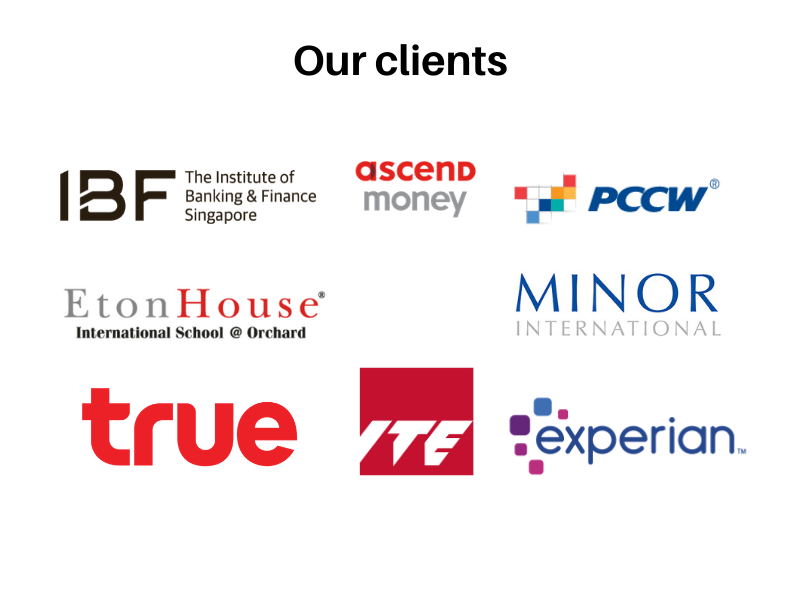 We are grateful to have Singlife, Institute of Banking & Finance, Institute of Technical Education, Etonhouse, PCCW, Experian, True Corp, Ascend and Minor signing up with PeopleStrong.
Looking into 2020
Philipines and Indonesia
With the strong responses received from Singapore and Thailand markets, we are confident that our tech will be well-received in other neighbouring countries as well.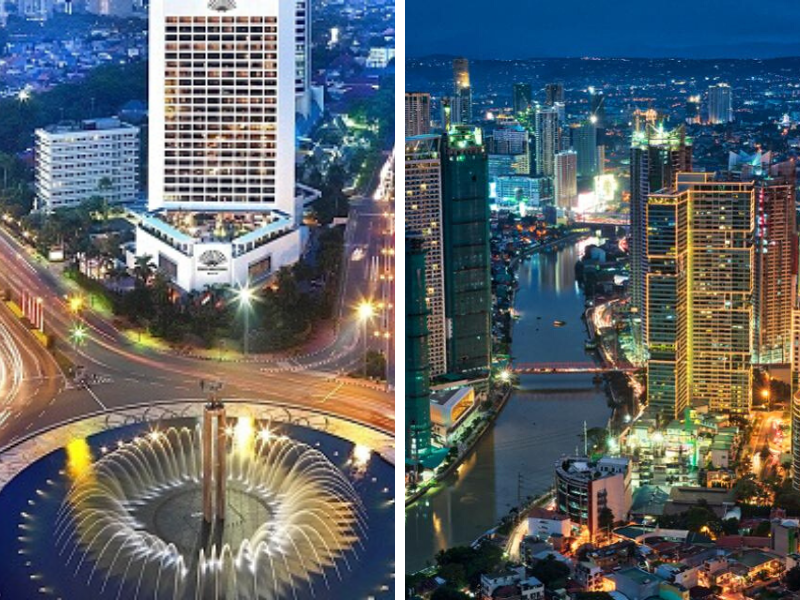 In 2020, we will be going to the Philippines and Indonesia to understand how we can help local companies elevate their employee experience.
PeopleStrong + Qilo
Qilo helps companies achieve Faster Outcomes on Strategic Initiatives, Operating Plans and Goals.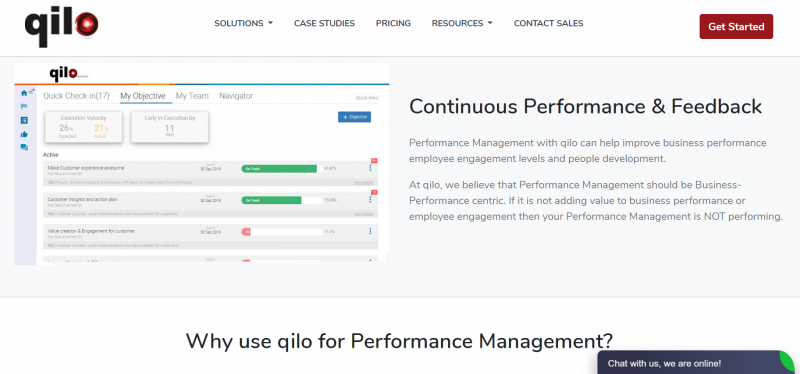 Internally we are already using Qilo to help manage our OKR tracking, and we are excited with this acquisition as we bring this awesome platform to the rest of the markets.
Workfest 2020
Rebranding our annual Altify event, we are launching Workfest in 2020.
It is a gala evening full of interesting discussions, product launches and the launch of our #newcodeofwork awards.
The event would be held at Oberoi, Gurgaon.
2019 has been a roller coaster ride for us.
As we look into 2020, we can't contain our excitement on what's to come.
With that, we leave you with the following quote.
Hope you have an awesome 2020.
"I hope that in this year to come, you make mistakes. Because if you are making mistakes, then you are making new things, trying new things, learning, living, pushing yourself, changing yourself, changing your world. You're doing things you've never done before, and more importantly, you're Doing Something. – Neil Gaiman"