From a small, single link-weaving set up in 1998, to a bustling organization with their products being exported across the world, A1 Fence has come a long way. Recently, we spoke with Sumedha Rode, HR Practice Leader at A1 Fence & responsible for many HR transformations within the organization. We talked about the organizational journey and the need to invest in HR Technology.
What specific business problems you were looking to solve by using technology in HR?        
Sumedha:  As with any organization that progresses from 'start-up' phase to the 'growth' phase, problems at hand become complex in nature. At A-1, while we were able to implement the best practices in talent & performance management and learning, we were facing challenges in providing a world class employee experience to our workforce. The key challenges included-
Basic payroll as well as employee self-service modules were not encompassing all the HR needs as the organization was growing bigger.
We believed, employee experience would be greatly enhanced if we were able to automate & digitize many of our manual processes. With the help of the right tool, these issues could be addressed.
Can you give us specific measurable parameters that you used to build your business case for investment in technology in HR?           
Sumedha: A few parameters that we looked at before making an investment in HR Tech were:
-Man-hours in managing entire employee life cycle manually Vs with the technology
-Employee satisfaction Score towards the HR operations
–Latent costs of making data driven decision with the help of HR analytics
Kindly elaborate on the process of selection and evaluation of various technology platforms for this purpose
Sumedha: Our process of evaluating various HR Tech tools involved various stake holders. We took an approach of casting a wider net, something similar to hiring the best talent.
Our team of interns helped us in identifying various HR tech vendors in the market. Post initial conversations with these multiple vendors they presented their findings on key parameters and cost-benefit analysis.
HR team then held detailed meetings with these shortlisted vendors to understand their business, presence and more importantly their vision and ideology.
The further shortlisted vendors were then introduced to a larger cross functional group including IT, Finance, and other business leaders
These meetings led to this group recommending the decision to the managing committee to finalize our HR Tech partner
Key reasons for selecting PeopleStrong?                          
Sumedha: A comprehensive solution that addressed all our needs was one of the main reasons why we chose PeopleStrong. We wanted the new solution to be agile in systems & approach. PeopleStrong team had been open to understanding our requirements and tuning the solution to suit us best. We could immediately connect with the spirit of entrepreneurship displayed by the entire PeopleStrong team.
Other reasons were the market leader position of PeopleStrong, positive reviews from our technology consultant, and then our own analysis on earlier mentioned parameters.
Key benefits you have derived so far by implementing PS solutions/ What has been key highlights of your engagement with PeopleStrong
Sumedha: Although it was not in our agreement, Peoplestrong provided us and other clients with the Geotagging solutions during COVID-19 pandemic. Also, they extended themselves for imparting training on the PeopleStrong Alt system to all our employees in 2 batches of their own volition. The weekly status messages from the Project manager, regular follow-up from the Customer success head and timely implementation of the modules are some of the key highlights of the team.
We are currently in the implementation phase hence it would be too early to comment on benefits of implementing the PS tool. But as mentioned, their customer orientation seems extremely aligned.
In the Covid-19 situation how has HR technology helped keep your staff connected and productive?                                                      
Sumedha:  The current situation is an unprecedented event in our lives so far. As we started to prepare how we respond to these challenges, PeopleStrong team helped us identify simple solutions. We used Peoplestrong Zippi to ensure our employees have the necessary information and are communicating effectively. We also conducted online training sessions to ensure adoption of the new technology tool is effective. These efforts have helped us continue to engage with our employees while driving change in our HR technology tools.
What would you say to CXO's looking to evaluate technology solutions today?                 
Sumedha: We look at HR technology investment from a strategic perspective. When we do that, we go beyond typical ROI measurements. The numbers are important however to drive longer term value from the relationship alignment in ideology, business principles and mutual goals is equally important. We found all of this in PeopleStrong and hence are very happy to have them as our partner in our HR Tech journey.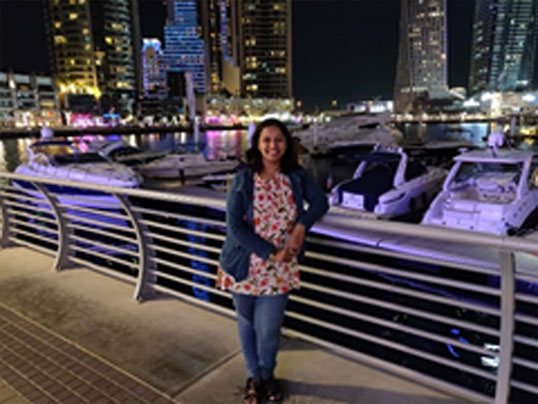 Sumedha Rode is leading HR efforts at A-1 Fence Products. She is a strong proponent of creating a culture of joy at work and feels that organizations should emphasize on "are we enjoying what we are doing. She is the mastermind behind many innovative HR initiatives at A-1 Fence