Every employee knows that payroll teams have the most monotonous or clerical jobs of spending most of their time manually updating all the payroll related details.
Now imagine, one system performing all these functions and is available anytime, anywhere, scalable and user friendly simultaneously. No matter how big or small a business organization is, it needs a customized payroll system on the cloud. A payroll system that should ensure better resource management in your team and higher employee satisfaction.
Discover Alt Payroll that provides a seamless experience for managing the end-to-end spectrum of payroll system with better control, flexibility and accuracy.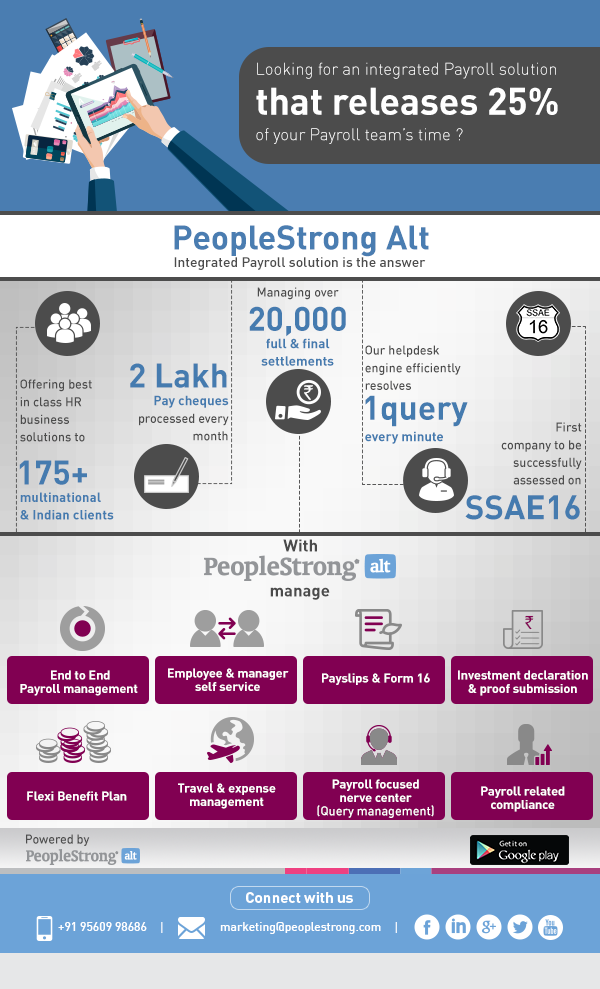 To know more about PeopleStrong Alt and how we can help your organisation, Contact Us