Celebrating the 125+ Organizations Who Did Not Let COVID-19 Impact Their Digital Journeys
When pandemic hit India in February 2020, no one had imagined the shape it would take. Soon, the country went into lockdown and businesses were derailed from their BAU. At PeopleStrong, we were in a truly unprecedented situation as HR Tech implementations are intricate and had never been done remotely. Adding to the complexity, there were 75+ customers in transition at the time with planned workshops, training sessions and scheduled meetings who had to manage their people plans during a pandemic AND go through a major overhaul due to impending HR tech implementations in process.
But thanks to the strong belief of our customers in the power of digital, our teams and the intuitiveness of our products – WE MADE IT HAPPEN!
Between March and now, more than 250 modules have been made live at 75+ enterprises remotely!
Logos: Aeon Credit, Bounce Share, Tata Digital, True Corp, Kinara Capital, Spectra, Boston Scientific, Oppo, Chola MS, Sar Group, VNL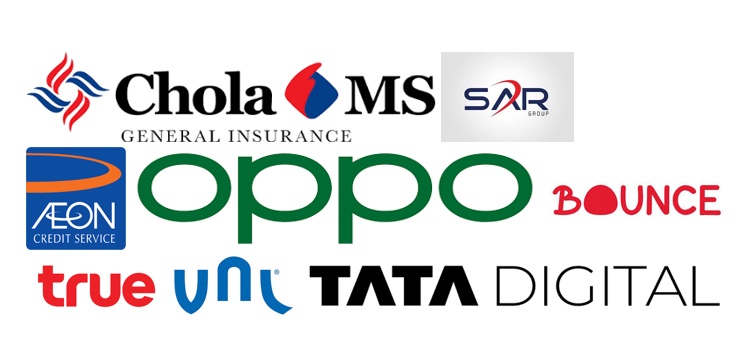 The fastest-growing manufacturer of telecom equipment, Vihaan Networks Ltd. was facing challenges with disconnected systems, collaboration, and HR productivity. They decided to go with PeopleStrong Alt and here's what Tamanna Khanna, (HR Head, VNL) had to say.
We're grateful for all the trust that our customers put into us. It drives us each day to deliver better.
But during this time, there were 55+ enterprises who also signed up with us and started their HR Tech journey!
When most organizations had held off their investments, these progressive organizations were ahead of the curve and realized how HR Tech could improve efficiencies, processes and help their people perform better each day.
The last couple of quarters were challenging for any organization, but as Roy T. Bennett said,"When things do not go your way, remember that every challenge — every adversity — contains within it the seeds of opportunity and growth."
We're proud to be partnering with these organizations and walking along them on a path that puts People first.