In a day and age where manufacturers are experiencing downward pressure on revenues, demand, and production, the writing is on the wall: improve productivity to flourish in the future.
Companies need to have a clear vision of their product strategy, along with well-articulated short and long-term goals, to measure productivity and drive growth. To manage the anxiety caused by the pandemic, Ashok Leyland turned to not just technologies but upskilling initiatives for the teams that run it. The company has created a unique virtual engagement framework that focuses truly on R&D and upskilling, with some key interventions, including:
Learning and Development
The pandemic has accelerated the use of digital technologies to upskill employees in the areas of AI, Machine learning, blockchain technology, and Industry 4.0. Ashok Leyland is delivering capability-building activities through an L&D 'Digital learning framework that has been rolled out with the launch of its Digital Academy.
R&D and Innovation
Innovation has taken centre stage amid the pandemic. Companies are innovating and investing in R&D to not only comply with regulations but to get an edge over their competitors. Being at the forefront of innovation and technology, Ashok Leyland has created digital solutions such as LeyKart to improve customer efficiency, performance, and profitability. Its K54 II program is an effective cost-cutting initiative that has helped the company save over Rs 500 crore during 2019-2020.
Collaboration
Collaboration drives productivity among employees, customers, and other stakeholders. The covid-19 pandemic has accelerated digital adoption at Ashok Leyland, forcing the company to move everything to a virtual space except for core manufacturing processes. Whether it is the digital academy, collaboration with state governments or customers, the company is leveraging the digital ecosystem to create collaboration opportunities for higher productivity and innovation. An enabler to maximise teamwork and reducing logistics is organisational restructurings, such as aligning teams based on products and customers.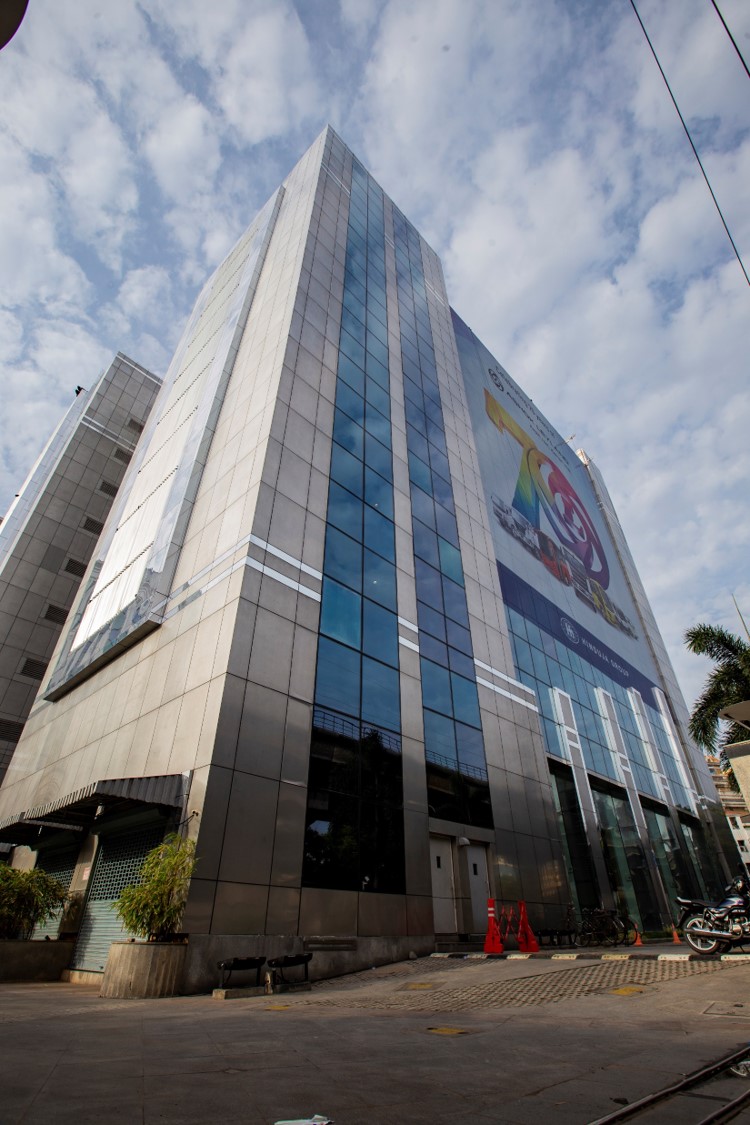 The Battle of Performance
Ashok Leyland identifies productivity as a collective efficiency of employees, machines or equipment, raw materials, which are used as inputs, management of resources. Even though the company has been successful in attaining pre-covid level sales since January 2021, it believes that the biggest challenge will be to switch from BSIV to BSVI in just three years and handle the covid situation while ramping up production. The company also foresees severe competition from non-traditional market players and Electric Vehicles becoming the future mobility.
Approach
Ashok Leyland has adopted a holistic approach to increase productivity for gaining a competitive advantage. The company strongly believes in innovating and investing in Research & Development (R&D) to comply with government regulations. For example, it introduced an innovative i-Gen BS6 engine that is best suited for Indian and international markets. The company is also taking advantage of its range of new range of left-hand and right-hand drive vehicles to increase export numbers. The company has also restructured the teams based on products and customers to be more agile and flexible amid fluctuating demands.
Ashok Leyland also believes in fostering collaboration among different business units and focusing on non-cyclic business, such as spare parts, defence, and LCV, along with its main truck business. Technology is seen as a key driver to promote teamwork and agility as well as create more revenue.
The use of advanced digital technologies has paved the way for creating a virtual academy. For instance, the company has adopted telematics and other digital solutions to tap into critical data to serve its clients better. However, it has also created new areas for the team to upskill and grow within the organisation. There is a need to upskill the workforce as the demand for analysts who can interpret data and understand products has become important to stay relevant.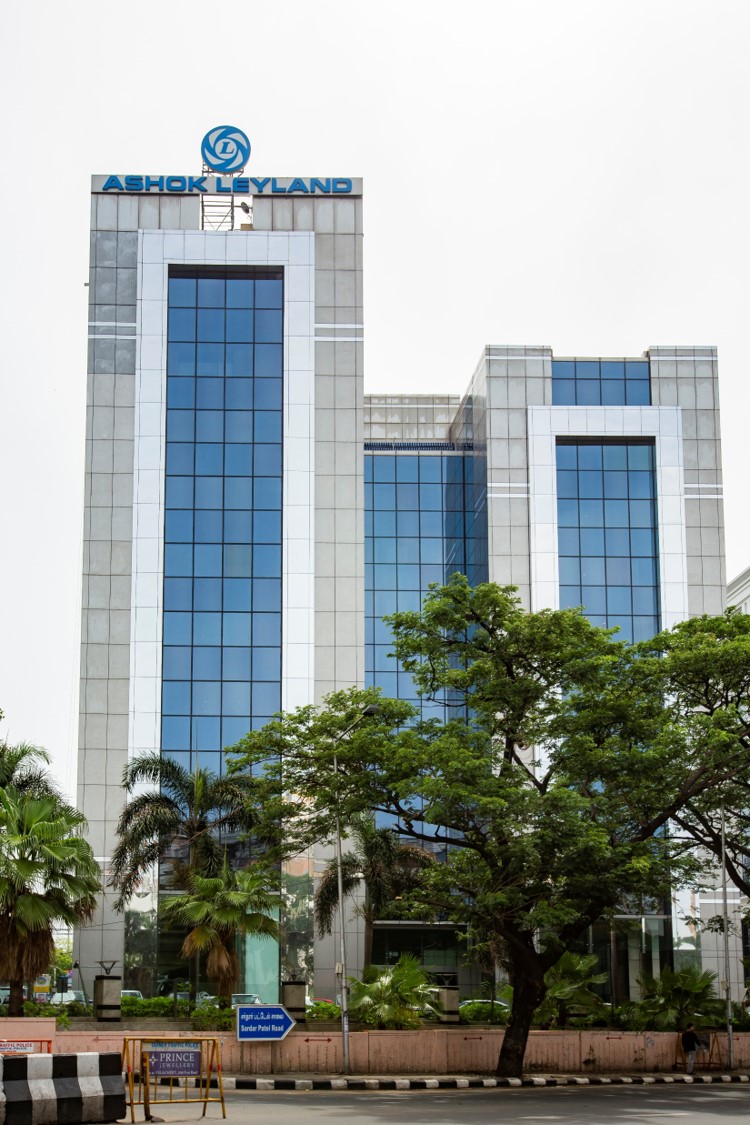 Leapfrogging with Learning
In addition to implementing a cost-cutting program called K54 II, Ashok Leyland has started a new initiative called 'Project Reset,' which analyses its capabilities, cost optimisation, productivity, among others. It also optimises revenue by rationalising contracts.
Another way to promote learning and upskilling is by delivering digital capabilities to employees and customers by building an L&D Digital learning framework. The Ashok Leyland University focuses on upskilling the workforce in AI, Machine learning, blockchain technology, and Industry 4.0. It provides learning modules based on both the leadership and functional competency framework.
In COVID times, the company has also opened more channels for employees to interact with senior leaders and created curated programs at all levels in the organisation.
Closer with Collaboration
Collaboration at Ashok Leyland is not just limited to different business teams and departments. This collaboration amongst teams is a learning experience that not only helps employees grow professionally and improves productivity but also directly impacts customers and stakeholder engagement. For instance, the driver training program launched by Ashok Leyland takes the company's 'Aapki Jeet, Hamari Jeet' philosophy forward by supporting its customer network. Within this program, the company has collaborated with state governments, created the Driving Training Institutes (DTIs), and provided jobs to 1000 driver trainers. There is also dealer workforce training that ensures professional growth and upskilling opportunities to service technicians.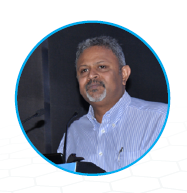 "The Brand Promise of 'Aapki Jeet. Hamari Jeet.' is ingrained in the psychology of the organization that fosters innovative Indian Engineering, to create best-in-class vehicles. The organization nurtures talent to create leadership from within, promotes diversity and inclusion to create a vibrant atmosphere that moves forward, together to create success.."
–Mr. N.V. Balachandar
President – HR, Communication and CSR,
Ashok Leyland
The Road Ahead
As infrastructure development goes full throttle in the automobile and manufacturing industries, productivity is expected to increase. Companies will have to drive innovation in business segments to grow at a faster pace and increase customer satisfaction while keeping employees engaged. Innovation will be critical for fostering teamwork, whether it is applying for patents or investing in R&D. With a steady shift towards the software side of things and competition changing from traditional market players to non-traditional ones, increasing employee productivity through innovation, collaboration, and learning and development is essential for sustainable growth despite uncertain times.