A household name in the field of microfinance, Arohan has made a transformative shift to digital culture to further enhance the scalability of its financial inclusion goals. A cumulative combination of investment in digitisation over the last two years, building for customer-centricity and strengthening the employee framework has put the organisation on the fast track to securing itself as one of the top three NBFC-MFIs in the country.
Road To Future-Readiness
Over a period of two years, Arohan has successfully made the shift from leveraging a multi-platform backend to an integrated backend, thus streamlining the input, flow of, and access to data. The organisation has also transitioned from Cash Collections to Digital Collections and brought more customer-centricity into the business framework.
In keeping with Covid-19 protocols, the organisation was quick to make the shift from a high-touch to a no-touch work environment for employees. It also transitioned into a wellness environment for employees, with a focus on enhancing health benefits that offer more security to its workforce.
Enhanced focus on the end-user
The organisation has also introduced several product interventions for quick redressal of customer concerns. It has invested in strengthening its overall customer connect and support frameworks. Additionally, it has worked towards nurturing a differentiated Corporate Social Responsibility approach to create more value for its CSR beneficiaries.
In response to Covid-19, a moratorium on payments was offered to customers. The organisation has rolled out a slew of new products to the existing suite to serve a diverse range of credit needs.
A range of non-finance utility products is also accessible to customers via the organisation's e-commerce marketplace, thus offering a comprehensive ecosystem of solutions to end-users.
Challenges of Digital Disruption
Arohan, one of the largest enterprises in the NBFC-MFI space, runs its operations in 17 states, including 14 of the most financially underserved low-income states, as per the CRISIL report.
Digitisation, employee upskilling, and a quick response rate to changing market conditions will collectively play a role in delivering the organisation's ambitious goal. Arohan aims to impact 20 million lives by 2025.
Some of the major challenges that they may face are, for instance, continuing to seamlessly digitise its platform, processes, and systems, for scalability, from a technology standpoint. The organisation must continue to effectively train employees to make the shift towards digital mindsets via knowledge and skills building.
The third challenge is driving digital literacy and access among the existing customer base of 2.2 million. On the other hand, the organisation must invest in its outreach efforts and focus on education and the acquisition of potential customers from deeply underserved communities.
Approach to Digital Transformation
The first step was to reimagine the tech stack and orchestrate an organisational shift from a multiple-platform backend to an integrated backend.
The second shift was the introduction of new applications and web portals such as Apna Bazaar and MeraArohan.Developed completely in-house, these innovative platforms offer more flexibility, efficiency, and value to the end-user. Their usage has completely eliminated manual efforts for data entry and migration and paved the way for paperless transacting.
A real-time dashboard has been introduced to help customers access business-related information and analytics, such as disbursement status, current portfolio size, and different PAR Buckets. The shift fromcash collections to digital collections has also been facilitated by the digitisation process.
Employees have been empowered with new tools to help bring efficiency, connectivity, and time-centricity into their work. For example, the Samadhan portal was introduced to help employees of any department raise tickets and get issues resolved on priority. As a lot of work happens in the field, the Sanjaya app was introduced to monitor field activities and track data.
Additionally, Arohan has implemented a slew of stateof- the-art platforms to support all its business functions, from HR and internal audits to efficient management of loan portfolios. 
Nurturing an Engaged Workforce
For any organisation looking to scale and deliver more value, nurturing a future-ready workforce is absolutely critical. Shifting mindsets, enhancing skillsets, and building for resilience and quick adaptability to changing conditions, are key to the overall growth strategy of the organisational goals
Arohan has invested in completely overhauling the internal workforce narrative via digital reimagination, tools, and training. In keeping with Covid-19 protocols, the organisation has implemented the following protocols:
Biometric attendance has been replaced by digital attendance via geofencing for field workers and additional support functions.
The company has introduced 50% capacitation of offices with 50% working remotely at any given time.
Safety guidelines have been introduced for employees availing of public transport and two-wheelers.
Staggered lunch timings have been implemented.
Safety protocols such as mask usage and temperature checks have been introduced for visitors.
Virtual platforms for intra-meetings.
At any given time, only two to three customers are allowed for field centre meetings.
Arohan has also rolled out health benefits such as additional coverage on existing medical plans and 100% coverage of Covid-19 related expenses. Additional virtual sessions with medical experts, yoga practitioners, and fitness coaches are regularly hosted to generate awareness around Covid-19 measures, immunity-building, and boosting nutrition.
Impact of Digitisation
Leveraging technology over the last two years has helped the business in its scalability goals. It has enabled a high and sustainable business growth rate while also enabling quality checks. For example, the organisation's caseload, i.e. the number of clients handled by field staff in a month, has increased by 12% from FY18 to FY20.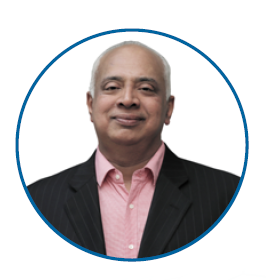 "As a part of the Aavishkaar Group, it has always been our priority to take an entrepreneurship-based approach towards development. This stands especially true in these challenging and changing times that we are witnessing towards a New Code of Work, as we encourage and empower our employees through various innovative initiatives as they continue to serve over 2.21 million clients through financial inclusion."
-Mr. Manoj Kumar Nambiar
Managing Director, Arohan

"Getting recognised for the various people-focused approach we undertook in response towards developing a New Code of Work is extremely encouraging and gratifying. It has been our constant endeavour to create an environment of innovation, trust and engagement amongst our most valuable asset – the employees, while leveraging technology to enable the organisation towards future-readiness as we continue to push the barriers chasing problem worth solving. This award is definitely a testimony of our conviction."
-Mr. Prashant Rai
VP and Head of HR, Arohan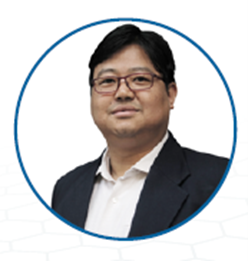 Future-Readiness Challenges
For any organisation to stay ahead in a digital economy, future readiness is a continuous and ongoing journey. Arohan will need to build employee training into its overall growth strategy. The second aspect is the organisation's ability to respond with stealth and depth to external market dynamics. This factor will determine Arohan's ability to emerge among