Recruitment will get an upgrade in 2020.
Our engineers are hard at work putting the finishing touch to new features we are adding to Alt Recruit – the Applicant Tracking System that will accelerate your recruitment cycle.
Combined with the pre-existing features, the new Alt Recruit will be a massive game changer for employers in the war for talents.
In this article, I will share 7 of the many other features that will be introduced into Alt Recruit.
Let's dive in.
1. Candidate outreach via WhatsApp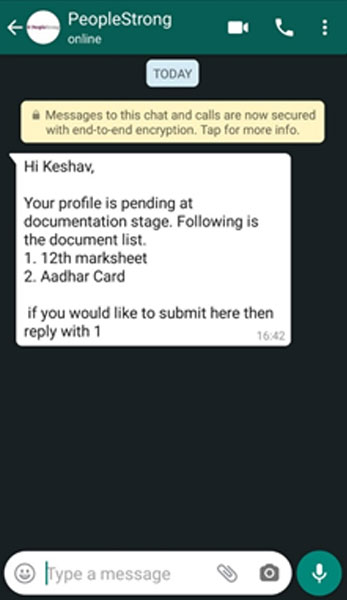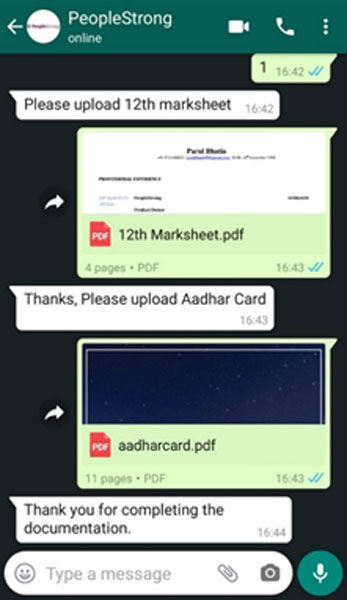 Most passive jobseekers are in their full-time job. Calling them is disruptive and waiting for their email response would take forever.
With WhatsApp integration, recruiter can trigger a conversation with candidates and message them for quick turnaround. Send status updates to candidates,
let them know the interview details and provide flexibility to upload documents through WhatsApp
2. Hiring Process stage & status masking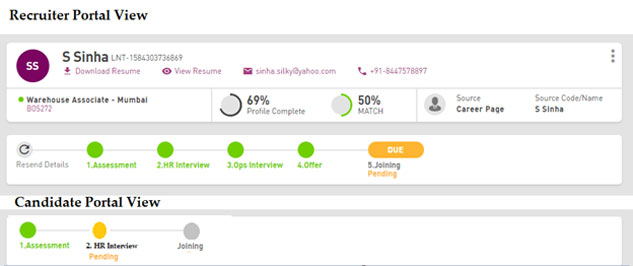 At times organizations don't want to show exact stage and status of the hiring process to the candidate or the vendor due to process security reasons, organizations therefore ask for a masked view of the progress of the application of the candidate.
Both the candidate and the vendor will be able to see masked stage and status which will be different from the actual hiring process
3. Fresher Hiring Support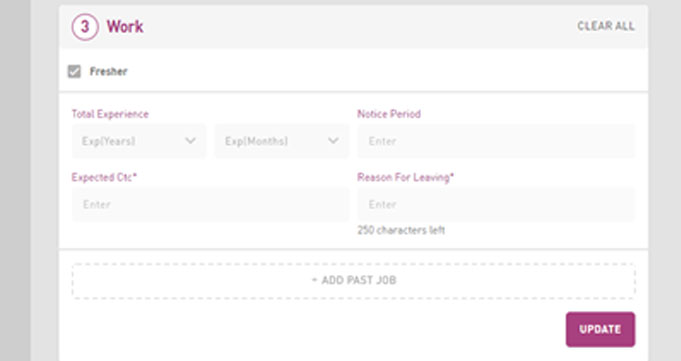 A fresh grad new to the job market would not have any working experience and hence it wouldn't make sense for him or her to complete those mandatory fields.
In the new candidate form, there is a fresher check box which would make all experienced jobseekers fields non-applicable.
Candidate then would just need to upload only those documents which are set mandatory for a fresher.
4. Sourcing made easy through WhatsApp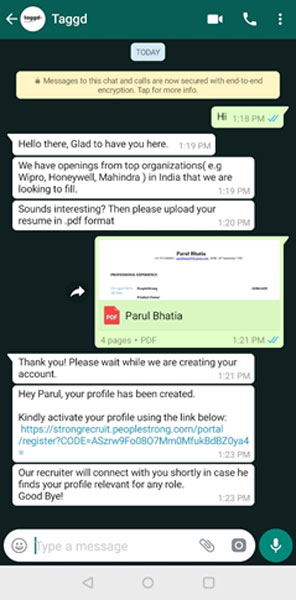 Now whatsapp can be used directly for sourcing.
Once the candidate drops his resume on a WhatsApp business account number of the organization, his profile will be checked for duplication.
If it already exists in the system , he will be provided with an update about his current stage and status or answer to his queries.
In case his profile doen't exists then the system will create his account and provide him the activation link to the candidate portal after acceptance of resume through WhatsApp.
This saves time to source and the candidate directly lands into ATS.
5. Job posting using E-quest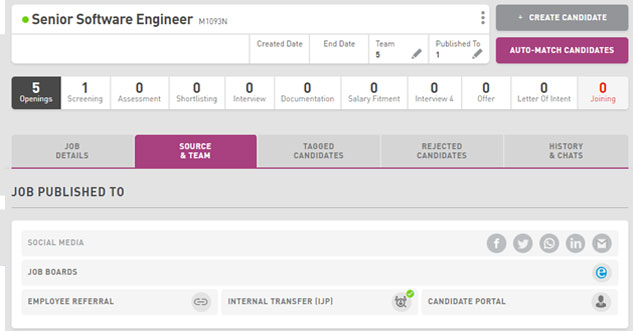 Alt Recruit has integrated with E-quest that is an aggregator connected with job boards in more than 183 countries across the globe.
Using this one powerful engine, Alt Recruit has added to its vision of becoming open & connected and thereby bringing removing the need of integrating with each job board separately
Customers who will subscribe to the E-quest membership will be able to see the E-Quest icon in the source & team tab, on click of which opens a new page asking the user to add a few job details
After adding the details, user will be asked for choosing the Job boards to be chosen as the destination for the job posting, On proceeding, E-quest posts the job on the selected job boards
6 Confidential Jobs & Candidates
Confidential Jobs can only be assigned to recruiter having the role of "Confidential Process Specialist" & "Confidential Sourcing Specialist"
A candidate is considered confidential when it is tagged against confidential jobs.
These candidates will not appear in All Applicant listing
7. Configurable Interview Feedback Form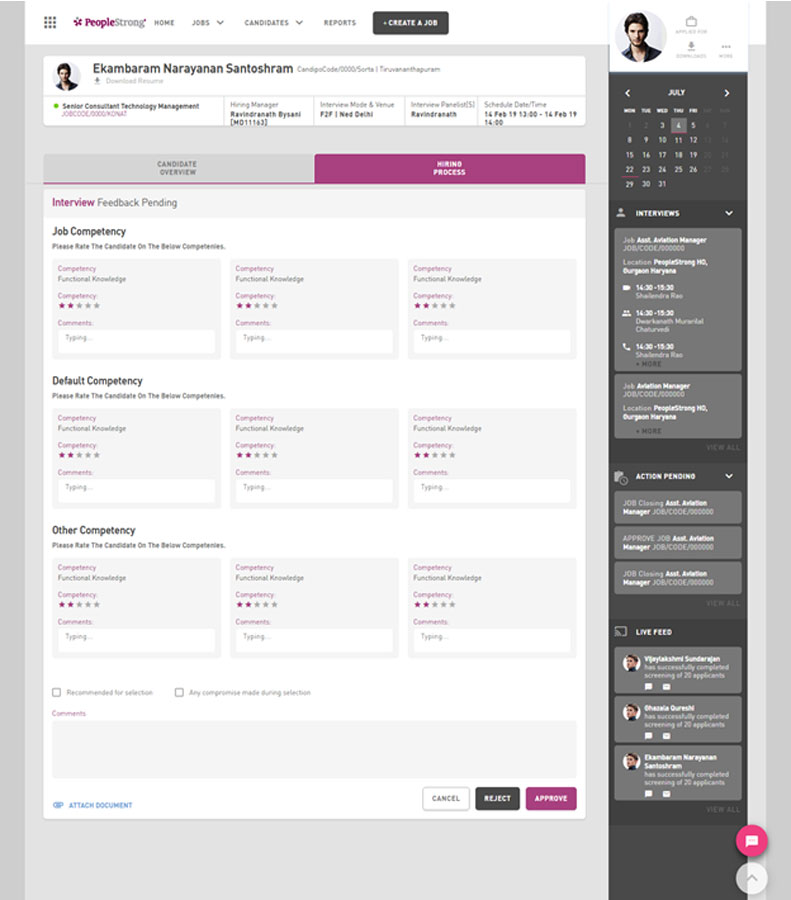 Choose from a list of predefined interview feedback form templates and send it to the panel to submit feedback.
Add different sections consisting of Job based and generic competencies or a set of questionnaires to be made visible to the panel at the time of submission of feedback.
PeopleStrong's Recruitment Technology (Alt Recruit) is a smart, scalable, and one-stop recruitment solution for hiring the top talent. It is not merely an Applicant Tracking System (ATS), rather is AI-enabled, Unified, Intuitive and Intelligent recruitment platform which powers end-to-end hiring processes of 100+ organization across the globe. It is integrated with 50+ candidate sourcing channels, processes over 1 million candidates per year, and rolls out 60,000+ joining offers per year. Get in touch with our recruitment solutions executive to know more about Alt Recruit and how we can manage your Recruitments better.