Employee engagement is a mixed bag in the Asia region.
It ranges from 79% in India down to 35% in Japan.
This is according to the 2020 employee experience trends conducted by Qualtrics with insights from more than 500 respondents across the region.
Singapore stands at the lower rung with 47%.
Employee engagement reflects employees' willingness to go beyond the status quo, emotional connection to the organisation, intent to stay with the business, and dedication to the work itself.
Specifically, five drivers of engagements rank top in Singapore.
They are:
A clear link between your work and the company's strategic objectives
Confidence in senior leadership to make the right decisions for the company
Managers who help employees with career development
Opportunities for learning and development
Recognition for good work
In this article, I will share with you how these can be easily handled with the help of PeopleStrong Alt.
Let's dive right in.
1. A clear link between your work and the company's strategic objectives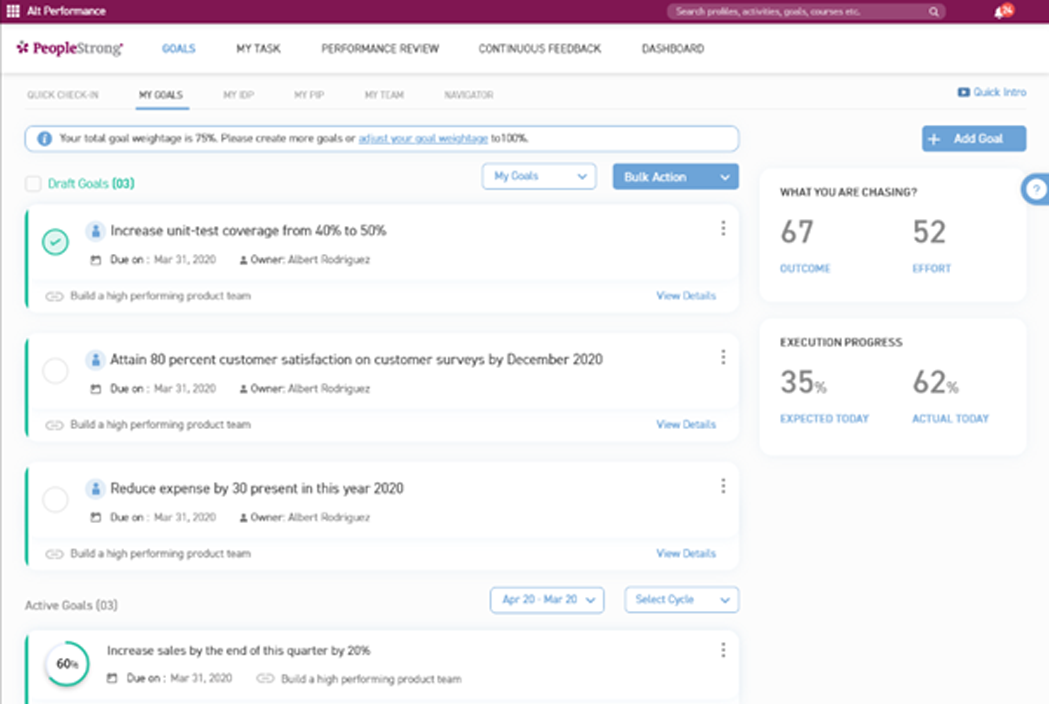 During a visit to the NASA space centre in 1962, President John F. Kennedy noticed a janitor carrying a broom. He interrupted his tour, walked over to the man and said, "Hi, I'm Jack Kennedy. What are you doing?"
"Well, Mr. President," the janitor responded, "I'm helping put a man on the moon."
To most people, this janitor was just cleaning the building. But in the more mythic, larger story unfolding around him, he was helping to make history.
Here's the point: No matter how large or small your role, you are contributing to the larger story unfolding within your life, your business and your organization.
And when your entire team embraces that type of attitude and belief system, incredible things happen.
Alt Performance is purpose-built to provide that connection and line of sight between individual goals and business objectives.
So, you are not just getting things done but with a purpose and meaning – a huge competitive edge over competition that are just going through the motion.
2. Confidence in senior leadership to make the right decisions for the company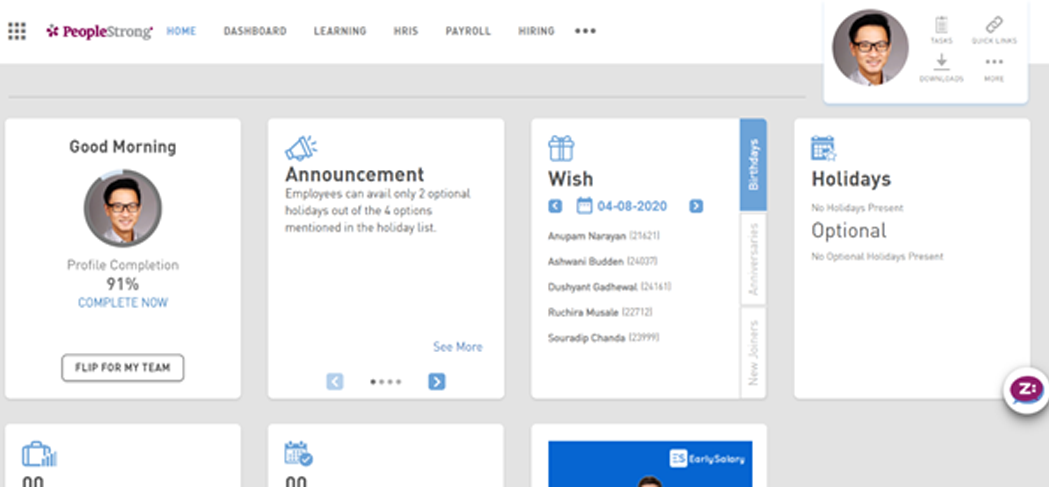 A good friend of mine was once asked at point blank during a job interview on how long he will stay with the company if they hire him.
The question was valid given the short stint over my friend's previous job.
He said that the day he will leave the company is the day that his boss does not have the guts to have hard decisions.
Deciding the right HR systems (or even to consider one) can be often on the back burner.
There are more important issues to deal with – like sales, production, a clogged toilet.
Just like how constructions seem to take forever in laying out the foundation, a solid HR system provides that base and peace of mind.
The last thing you need is an expensive software that take years to implement, a kidney to customize and not scalable.
PeopleStrong Alt operates on a single source code that allows up to 90% configurations (which are free btw). We do our own implementation that allow us to pull things off in months and the system can scale from 10 users to 10,000 users without breaking a sweat.
3. Managers who help employees with career development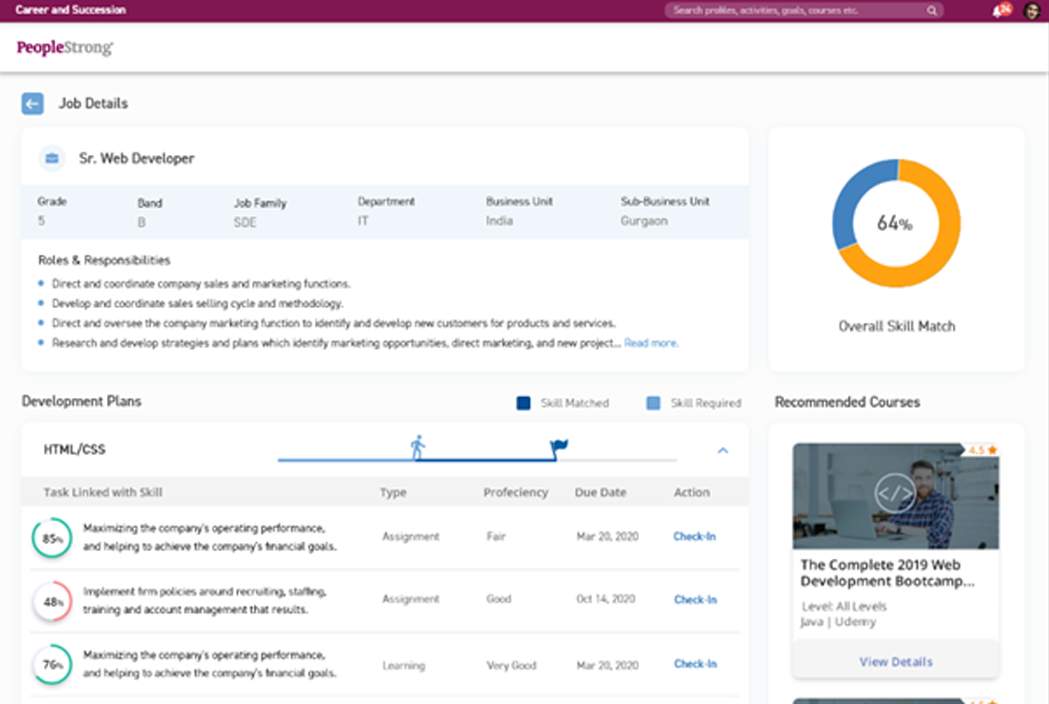 Decades ago, you just work as you are told.
As employees become more knowledgeable, the demand on employers have skyrocketed.
But this is beyond just the fancy pantry and foosball table that nobody uses.
It is providing that much needed guidance and opportunity for employees to level up at their workplace.
Alt Learning latest feature provide individualised career pathways that allows employees to see where they are, where they can go to, and importantly, how they can get there.
4. Opportunities for learning and development
Remember what you learned at the 2-days training by that external training vendor?
Me neither.
Frontloading of training just does not work since retention of knowledge is minimal.
Alt Learning mobile app allows of bite-sized training content that can be sequenced and easily digestible.
You do not see what's next but only what is on your table.
And you can do your training any time, anywhere.
5. Recognition for good work
According to Gallup survey data, employees rate recognition from their managers or a high-level leader as most memorable.
How recognition makes a difference in the workplace: When employees feel appreciated, valued, and recognized for their work, they are more likely to put forth more effort.
Alt Performance makes it a breeze to trigger a recognition to your staff.
They get their badge and it cements positive reinforcement to everyone else.